High-Level Meeting Between US and China Held in Vienna
After a prolonged period of silence between the US and China, a high-level meeting took place amid significant tensions. President Joe Biden's National Security Advisor, Jake Sullivan, met with China's top foreign policy official, Wang Yi, in Vienna.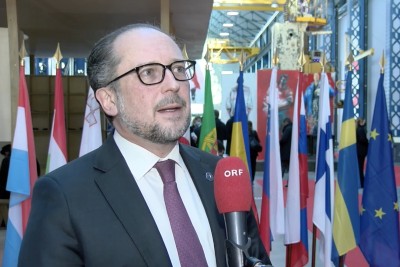 Foreign Minister Schallenberg Met with Both Jake Sullivan Wang Yi. / Picture: © BMEIA Bundesministerium für Europa, Integration und Äußeres / YouTube Screenshot
The Austrian Foreign Ministry welcomed the meeting and said it had been involved in its preparation, ORF reported. Foreign Minister Alexander Schallenberg met with both Sullivan and Wang. The Foreign Ministry stressed that open and constructive channels of dialogue between the United States and China are important for regional and international stability. Vienna will continue to be available as a venue for such meetings in the future, it said.
The talks, described as "frank, factual, and constructive," covered key issues in the bilateral relationship between China and the U.S., global and regional security issues, and Russia's war on Ukraine, among other topics.
The meeting was part of an ongoing effort to ensure open communication and responsible management of competition, according to the U.S. presidential office. Both sides have agreed to keep this important strategic channel of communication open. Sullivan expressed concern about U.S. citizens detained in China and stressed that this was a personal priority of Biden's. He also expressed concern about possible Chinese military assistance to Russia in Ukraine.
High-level meeting in Vienna
This was one of the first high-level meetings between two world powers in Vienna for quite some time. Washington and Beijing sent their top people to improve communication between the two rival world powers.
Jacob "Jake" Sullivan was a senior U.S. government official as National Security Advisor to the U.S. Vice President and previously Director of Policy Planning during Barack Obama's presidency. He has been National Security Advisor in the Biden Cabinet since Jan. 20, 2021.
Wang, a former Chinese foreign minister, and current director of the Office of the Foreign Affairs Commission of the Central Committee of the Communist Party of China is the country's top diplomat.