Newsletter: About Russia, Ukraine, Bolivia, Iraq & Immo-Deals in the USA
In 2019 Vienna was again rated by the international consulting agency Mercer as the city with the highest quality of life worldwide. In the special evaluation on the subject of personal security, however, Vienna was only ranked 6th.
The New York property firm RFR Holding LLC of German-American Aby J. Rosen, together with Signa Holding of Tyrolean real estate investor Rene Benko, is buying the traditional Chrysler Building in New York City for around 150 million dollars. The land is not part of the deal and the rent amounted to USD 32.5 million in 2018 and will continue to rise to USD 41 million a year by 2028.
As a press release of Lukoil revealed, the former Austrian Chancellor Dr. Wolfgang Schüssel takes over one of 12 supervisory board positions in the second largest Russian company PJSC Lukoil Oil Company as Independent Director. Who are his 11 supervisory board colleagues?
Lukoil Oil Company is the second largest Russian oil multinational with a turnover of USD 102 billion, of which approximately USD 250 million comes from Austria. Lukoil has been represented in Austria since 1995 and currently operates from Vienna four subsidiaries with activities in 40 countries.
Russian Foreign Minister Sergey Lavrov took part in the annual meeting of the UN Commission on Narcotic Drugs at the Vienna International Center and also met Federal President van der Bellen during his visit to exchange ideas.
Journalist Christian Wehrschütz has been barred from entering Ukraine for one year. The Austrian Secretary General of the Foreign Ministry Johannes Peterlik and Harlem Désir, OSCE Representative on Freedom of the Media, demand the lifting of the entry ban for ORF correspondent Christian Wehrschütz.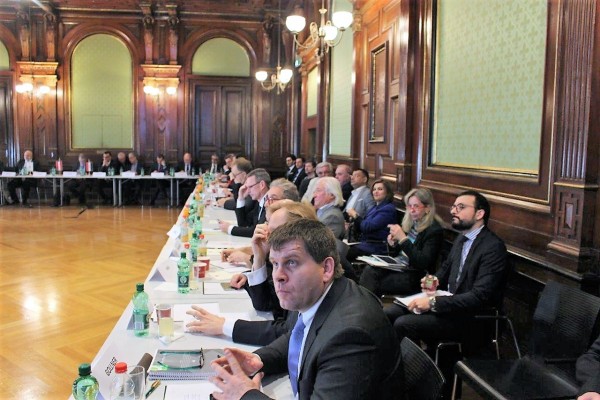 More than 70 experts from Iraq, Austria and the relevant international community met in Vienna at the invitation of the Austro-Arab Chamber of Commerce to discuss the reconstruction of the devastated northern Iraqi city of Mosul and find solutions. Here is the report of the Expert's Round Table on the Reconstruction of the City of Mosul.
Bolivian President Morales took part in the annual meeting of the UN Commission on Narcotic Drugs at the Vienna International Center and was in Vienna on this occasion. He also met Federal President Alexander van der Bellen.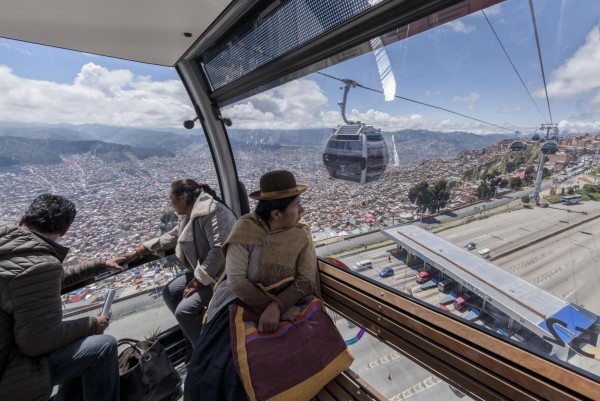 The world's largest ropeway network with a length of 33 kilometers in the Bolivian capital La Paz has recently been completed by a tenth and final line from Doppelmayr/Garavanta.