Evo Morales in Vienna to Present Bolivia's Anti-Drug Policy
People
›
Politicians
♦ Published: March 14, 2019; 18:39 ♦ (Vindobona)
Bolivian President Morales took part in the annual meeting of the UN Commission on Narcotic Drugs at the Vienna International Center and was in Vienna on this occasion. He also met Federal President Alexander van der Bellen.
Evo Morales in Vienna to Present Bolivia's Anti-Drug Policy / Picture: © Wikimedia Commons / Ministerio de Relaciones Exteriores from Perú [CC BY-SA 2.0 (https://creativecommons.org/licenses/by-sa/2.0)]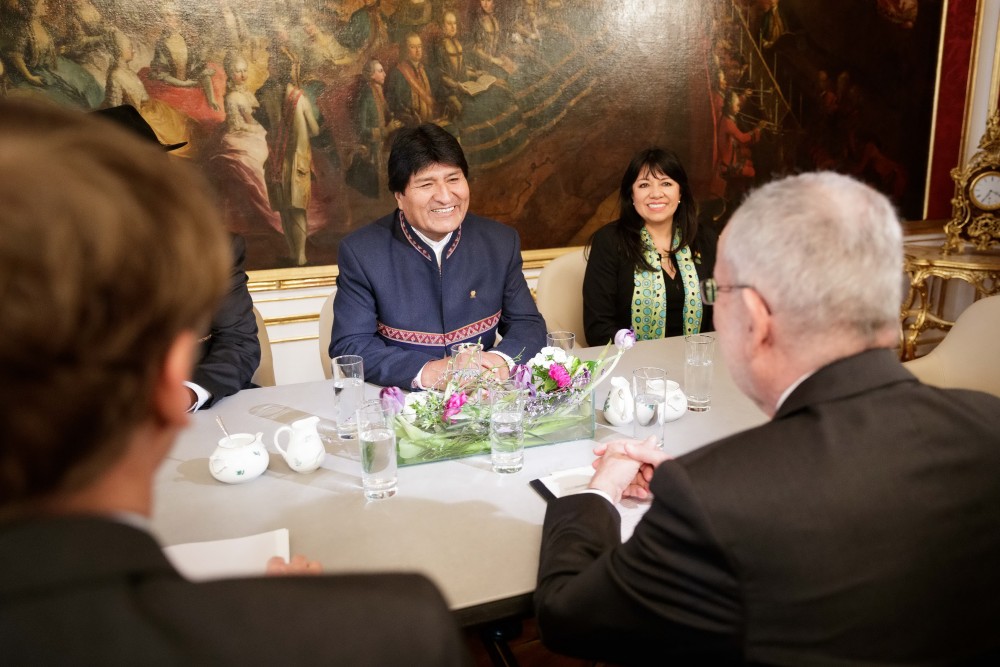 Bolivian President Evo Morales visited Vienna, to present to the UN Commission on Narcotic Drugs the results of the anti-drug policy pushed by the government, with a successful reduction of illicit crops.
The Bolivian (officially the Plurinational State of Bolivia) President will intervene in a session of the United Nations Commission to present to the international community…