Read the latest headlines about developments in the international chemical industry in Vienna and Austria
Sponsored
Page 2/2
Vienna International Chemical Industry News
Monsoon rains interrupt the production in Semperit´s facilities in Thailand. The local infrastructure is strongly affected.
November 5, 2010
Poland has the largest number of companies in the Central and Eastern Europe Top 500 with 28.4%. Hungary ranks second with 16.6%, overtaking the Czech Republic, which is home for 13.8% of the CEE Top 500.
October 12, 2010
In Vienna, the first Expat Center in Austria was opened. The project was handled by the Vienna Business Agency (former WWFF).
September 30, 2010
Paper and packaging group Mondi confirmed that the modernization of its Russian mill was complete and the mill was ready to meet Eastern Europe's growing demand for uncoated fine paper and container board.
September 29, 2010
The partly state-run OMV had the most expensive board of all Austrian corporations in 2009. In total, the oil company spent 10.2 million euro on its bosses, 23.4% more than the previous year.
September 20, 2010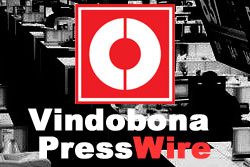 At the 11th general annual meeting the shareholders of the specialist in plastics Balda consistently approved the proposals of the company´s board of directors by a clear majority despite critical voices from shareholders.
May 25, 2010
According to the Austrian Times, upper Austrian firm Tiger Lacke has announced it will increase its production capacity from 10,000 to 15,000 tonnes of powder lacquer annually near Shanghai.
May 19, 2010