Nuclear Technology
The European Union's recently adopted tenth package of sanctions against Russia continues to leave one area completely untouched - nuclear energy. A new study by the Cities for Nuclear Free Europe network, where Vienna is also involved, aims to prove interconnections between the European and Russian nuclear sectors.
March 5, 2023
Nuclear technologies and applications should be safely researched under international supervision. In Seibersdorf, Austria, the International Atomic Energy Agency maintains eight nuclear applications laboratories. Read on to find out more about the Seibersdorf Laboratories!
November 17, 2022
The Vienna-based International Atomic Energy Agency is also well-represented at the World Climate Change Conference in Sharm El Sheikh, Egypt. Between the energy crisis and climate targets, nuclear energy is regaining importance in several countries, and for the agency, the task is to convince.
November 10, 2022
Many issues were discussed at the 66th General Conference of the IAEA, held in Vienna. The theme of "Global Cooperation in the Nuclear Field" focused not only on nuclear security, the future of nuclear technologies, and the role of the IAEA but also on global nuclear security issues, such as Iran's and North Korea's nuclear programs as well as recent Russian nuclear threats.
October 1, 2022
The 66th IAEA General Conference is taking place at the Agency's headquarters in Vienna, Austria, from 26-30 September. Representatives from the IAEA's 175 Member States are convening at the conference in Vienna. Under the theme "Global Cooperation in the Nuclear Field," the focus is not only on nuclear security and the role of the IAEA but also on Iran's buildup of highly enriched uranium stockpiles as well as the Russian invasion of Ukraine and the accompanying nuclear threats from Russia.
September 26, 2022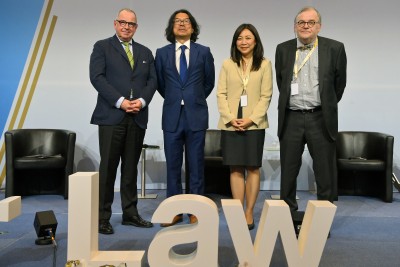 The IAEA currently hosts the world's top experts on nuclear law to examine the current nuclear law framework in the changing landscape of technology, opportunities, and challenges. Read more about the importance of the First International Conference on Nuclear Law.
April 26, 2022
The IAEA is currently holding a conference about enhancing the sustainability of nuclear energy. In the course of the green energy debate, nuclear energy is seen as playing an important role in a low-carbon future.
April 20, 2022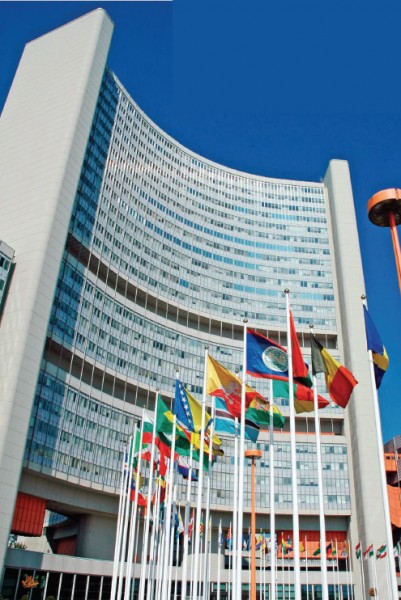 The IAEA supports efforts and is raising awareness of radiation protection in medical procedures. The benefits of nuclear technology enable great technological advances.
April 13, 2022