Leopold Museum
The Leopold Museum of Vienna received an art-historically significant painting by Gustav Klimt. A Viennese academic couple donated the painting, which is about EUR 475,000 worth, to the museum in order to make it permanently accessible to the public and to the visitors of the museum.
November 26, 2020
Vienna hosted the tenth informal meeting of the German-speaking finance ministers. Representatives of Germany, Liechtenstein, Luxembourg, Switzerland and Austria took part in discussions about Covid-19 and the future of taxes.
August 28, 2020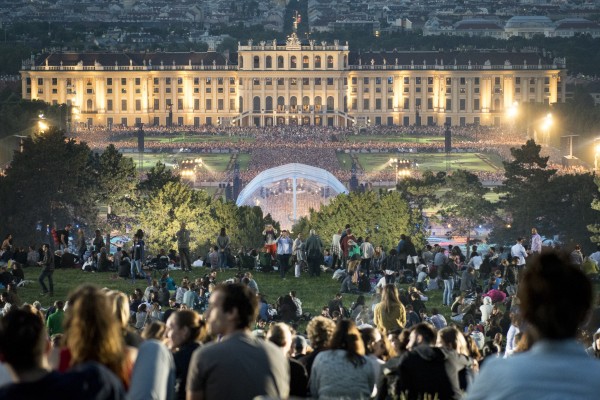 Even though their doors are closed, Vienna's countless attractions are still worth a virtual visit. The portal wien.info, a project of the Vienna Tourist Board (WienTourismus) has compiled an up-to-date link collection of virtual guided tours and exhibitions in Vienna's most beautiful and important institutions. Worth to be viewed.
April 7, 2020
The billionaire, patron and art collector Heidi Goëss-Horten has acquired a palace for the permanent presentation of her Heidi Horten Collection in downtown Vienna, right next to the State Opera and Albertina. Agnes Husslein-Arco is intended as director. The museum in the Hanuschhof is scheduled to open in early 2022.
July 5, 2019 · Updated: July 5, 2019; 15:17
Oskar Kokoschka (1886–1980) is considered one of the most important artists of the 20th century. Therefore the Leopold Museum is dedicating one of the most comprehensive retrospectives to date to this artist, once dubbed the "chief wildling" among artists. By means of political allegories, incendiary posters and historical documents, Kokoschka is shown as a significant and rather ambivalent "homo politicus".
June 4, 2019
With its exhibition dedicated to Edmund Kalb (1900–1952), the Leopold Museum is presenting an artist whose oeuvre, dominated by more than 1,000 self-portraits, is still largely unknown.
May 21, 2019
Heidi Goëss-Horten, a billionaire and with an estimated total net wealth of more than € 3.0 billion the fourth-richest person in Austria, presents a selection of her private art collection. With the exhibition "WOW! The Heidi Horten Collection" one of the most worthwhile art collections in Europe will be presented to the public for the first time. Curated by Agnes Husslein-Arco, the exhibition features 170 exhibits by 75 artists. To get a taste, take a look at our picture gallery!
February 21, 2018
For its large-scale exhibition in the autumn of 2015, the Leopold Museum will present outstanding masterpieces of German Expressionism from the collection of the Osthaus Museum in Hagen. Works by representatives of the artists' association "Die Brücke", including Ernst Ludwig Kirchner, Otto Mueller and Karl Schmidt-Rottluff, by exponents of the "Blaue Reiter" movement, such as Alexey von Jawlensky, Franz Marc and others, as well as numerous works by Christian Rohlfs illustrate the German avant-garde's departure into Modernism.
September 28, 2015