Sponsored
Page 1/1
AWS
The aim of the cooperation between shared workspace provider WeWork and AWS - Austria Wirtschaftsservice is to support innovative Austrian start-ups in their internationalisation in New York and on the US market.
April 26, 2019
Margarete Schramböck, Austrian Federal Minister for Digitisation and Business, visited Seoul, the capital of South Korea and China's greater Shanghai metropolitan area, together with a high-ranking delegation of experts from the fields of digitisation, science and business, with the aim of strengthening Austria as a location for innovation.
November 9, 2018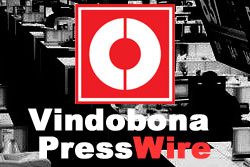 aws LISA: With BIO-Europe in Vienna the focus of the global biotech industry will once more be on Austria
November 4, 2013
Sentiment in the SME sector is improving: 60% are planning to grow in the medium to long term. Enterprises increasingly rely on internal financing.
July 6, 2011
The investment projects promoted from January to March 2011 were larger and more ambitious than one year ago.
April 22, 2011
The Ministry of Economy considers providing funds for start-ups. The Israeli concept serves as a model.
March 10, 2011
"Companies are investing more heavily in expanding and adding production capacity", reports the management of aws (Austria Wirtschaftsservice).
February 16, 2011
Austria's small and medium enterprises are, according to the Small and Medium-Sized Business report, the main driver for innovations.
January 7, 2011
The Austrian development bank aws (austria wirtschaftservice) provides staffing and strategic action steps in order to implement innovative and technological trends.
December 1, 2010
The state-owned SME financing agency aws will double its fund volume to € 160 million, and extend its investments.
November 25, 2010
Daily News-Flash from the Vienna Stock Exchange: Upgrades & Downgrades, Winners & Losers.
November 19, 2010
Both the volume and the organization of the allocation of subsidies are susceptible of improvement, experts say.
October 21, 2010
The fund of the Austria Wirtschaftsservice-Agentur (Austrian Economic Service Agency), a company launched last year to finance medium-sized businesses, has now acquired its fourth participation.
October 20, 2010
According to the Austria Economic Service (AWS) a significant increase in demand for small loans was registered in the first half of 2010.
August 17, 2010