AGES - Austrian Agency for Health and Food Safety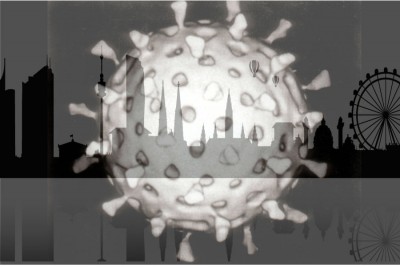 The coronavirus disease 2019 (COVID-19) has also hit the metropolis of Vienna hard and the number of infected cases and unfortunately also deaths is constantly increasing. It must also be assumed that an unknown number of people who do not suspect this has already been infected. Medical science does not yet know the virus exactly. What is known so far is that in 80 percent of the cases the infection is mild. The mortality rate is currently three per cent, compared with just under one per cent for influenza. What is the Vienna Pandemic Plan? What is the situation in Vienna and what can be done individually? Questions and answers on the novel coronavirus (2019-nCoV) below.
July 20, 2020
In Vienna there are 4,572 positive coronavirus test results so far. As of today, 202 people in Vienna have died of the corona virus and 3,921 have recovered. Throughout Austria there are 19,670 confirmed COVID-19 infections, 711 deaths and 17,659 patients have recovered.
July 20, 2020
At a press conference today, the government presented further measures to contain the coronavirus.
March 30, 2020
The government announced on Tuesday that it would greatly increase the capacity for coronavirus testing, apparently after the WHO had asked European countries to do so the day before.
March 24, 2020
The task force of the Ministry of Health and the Ministry of the Interior of the Federal Ministry of the Interior has confirmed 4 new cases of Coronavirus-infection in Vienna. From 1,826 tests in Austria, 14 of them proved positive.
March 1, 2020 · Updated: March 1, 2020; 13:07
So far there have been 1,649 tests in Austria, nine of which have been positive. Worldwide there are 85,181 patients and 2,920 fatalities.
February 29, 2020
The Vienna authorities have presented an emergency plan for Vienna in dealing with the corona virus. From now on, the medical radio service (Ärztefunkdienst) will be on duty 24 hours a day. The doctors will take over the initial diagnosis and initial care at home.
February 28, 2020