Anschober: Covid-19 Measures Help Against Influenza
According to the Ministry of Health, Austria's Covid-19 measures also prevent the spread of influenza viruses. Compared to 2019, only a small fraction of influenza viruses were detected this year. Health Minister Anschober has repeatedly highlighted the importance of keeping both Covid-19 and influenza cases down in order to maintain availability of intensive care units.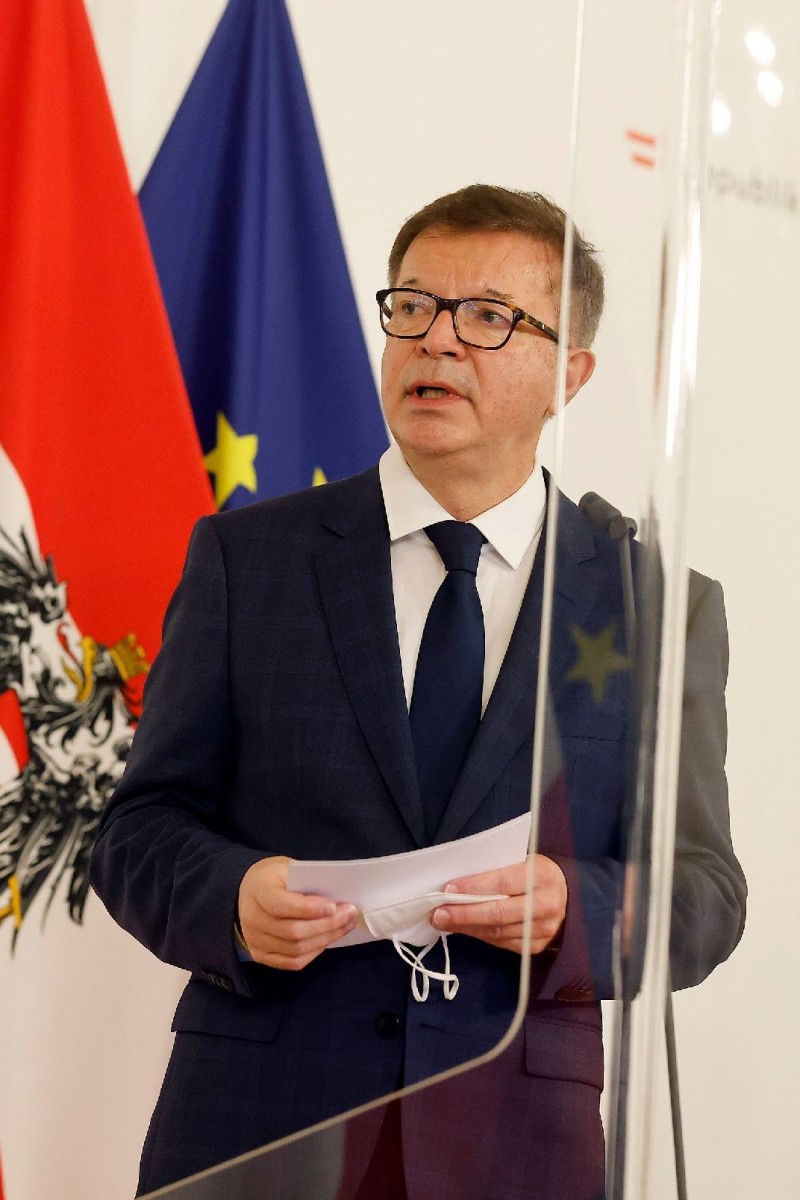 Health Minister Anschober states that the measures against the spread of Covid-19 also reduce the number of influenza cases in Austria. / Picture: © Bundeskanzleramt (BKA) / Dragan Tatic
The current protective measures against the spread of the Covid-19 pandemic are working in Austria not only against Covid-19, but also against the spread of influenza and other pathogens that cause flu-like infections.
As clinical surveillance of the current influenza season by the Austrian Agency for Health and Food Safety (AGES) shows, significantly fewer Austrians are suffering from influenza-like illnesses this year compared to last year.
The incidence, i.e., the number of ill persons per 100,000 inhabitants, is 533 in week 50; in the same period last year, it was 967.
A project conducted by the Medical University Vienna also shows a similar trend:
Nasopharyngeal swab samples from all over Austria are examined for the presence of influenza and other respiratory viruses.
This shows that no influenza viruses have been detected so far this season.
The picture is similar throughout Europe, where influenza viruses continue to be detected only sporadically.
In comparison, last year a total of 4,771 samples tested positive for influenza in the European networks in week 50 of 2019.
This year, at the same time in week 50 of 2020, only 29 influenza viruses were detected in samples collected across Europe.