Weltmuseum Wien
The World Museum Vienna is displaying a new exhibition entitled "Re:Present - Unlearning Racism" during Black History Month. Read about the new exhibition and view some sample pieces from the exhibit.
February 9, 2022
The Austrian Foreign Ministry under Michael Linhart is developing a new Africa strategy for Austria. A motion for a resolution has been filed in parliament that requests that the foreign ministry includes restitution of cultural artifacts and assets as part of this strategy. Read more about the motion.
October 20, 2021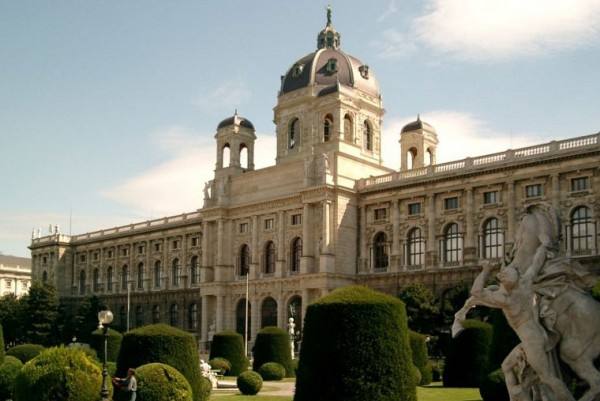 Austria's Federal Museums are going strong into the summer. After various lockdowns in the recent months, the museums have announced to once again issue a Federal Museums Card campaign. More information about how it works and the prices can be found below.
May 3, 2021
President of the National Council Sobotka opened the exhibition "The Majlis - Cultures in Dialogue" at the World Museum Vienna, which deals with intercultural dialogue in the Arab world. The travelling exhibition shows the collection of the museum of Sheikh Faisal Bin Qassim Al-Thani in Doha.
September 19, 2019
A conference lasting several days entitled "Mongolia in its Perception in Austria - Die Mongolei in ihrer Wahrnehmung in Österreich" will present Mongolia from a scientific, political and cultural perspective. Culinary delights from Mongolia will not be neglected.
May 21, 2019
On the occasion of the 150th anniversary of Japanese-Austrian relations, the World Museum Vienna is dedicating an exhibition to the prominent Hosokawa Samura family.
April 11, 2019
An intriguing exhibition at the World Museum Vienna deals with the significance of the headscarf and thus also touches on a current dispute in various countries about a so-called headscarf ban. Just a piece of cloth but laden with countless facets of meaning is causing a stir: the headscarf used by devout women to cover their head, their face, and occasionally their whole body. The religious duty of women to cover their head has been part of European culture for centuries, though. Its story begins with early Christianity and has remained a vibrant issue to this day.
October 11, 2018
On 19 March 1938 Mexico submitted a note of protest to the League of Nations against the annexation of Austria by Nazi Germany (known as "Anschluss"). At that time Mexico was the only member of the League of Nations to issue a written protest.
March 21, 2018