Sabine Haag
The historic center of Vienna remains on UNESCO's red list of endangered World Heritage Sites despite recent changes to the Heumarkt project. This was decided by UNESCO. Now it is being examined whether the project is compatible with World Heritage in this way.
September 13, 2023
The joint action day of the Austrian World Heritage Sites takes place on and around April 18 and invites you to rediscover the 12 United Nations Educational Scientific and Cultural Organization (UNESCO) World Heritage Sites.
April 17, 2023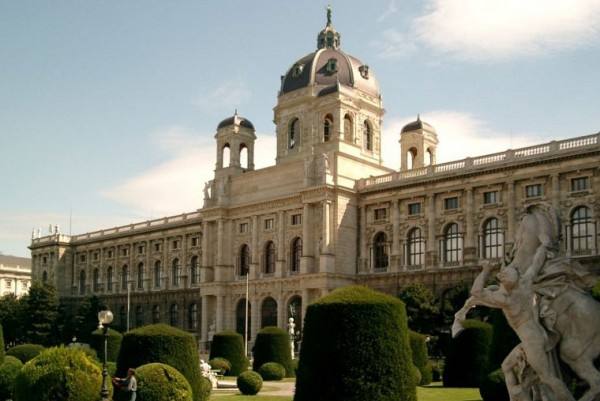 The Kunstkammer at the Kunsthistorisches Museum in Vienna celebrates its 10th anniversary. There will be several exhibitions with the time focus being in March and April.
March 2, 2023
At the invitation of the Austrian Commission for UNESCO, the celebrations of this year's double World Heritage anniversary took place. The motto of the event was "50 years of World Heritage - 30 years of ratification by the Republic of Austria" and took place in the historic Kursaal of the town of Baden near Vienna, itself part of the transnational World Heritage site "Great Spa Towns of Europe".
October 24, 2022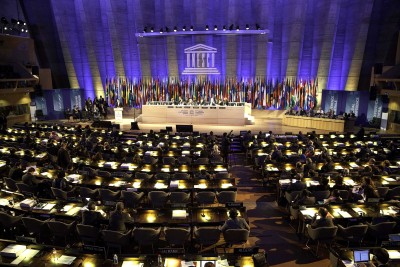 Austria was elected to the Executive Board of UNESCO for the fourth time since it joined the organization in 1948. Read about Austria's election and what it plans to focus on during its term from 2021-2025.
November 23, 2021
The establishment of the Russian-Austrian civil society forum "Sochi Dialogue" dates back to an initiative by Vladimir Putin and Sebastian Kurz in February 2018. The forum's mission is to promote the exchange of views and ideas. What is the status quo?
July 20, 2021
Alexander Schallenberg travelled to Saint Petersburg to sign a declaration with his Russian counterpart Vladimir Medinsky on the programme of the "Year of Literature and Theatre Austria".
November 18, 2019
Guests from around 200 countries attended the ceremony of the enthronement of Emperor Naruhito in the Japanese Imperial Palace in Tokyo, including Federal President Alexander Van der Bellen and Doris Schmidauer.
October 22, 2019
President Van der Bellen takes part in the ceremony for the accession of the new "Tenno", Emperor Naruhito, to the throne in Tokyo and in the bilateral economic forum "Austria Connect Japan". Other items on the agenda include talks with the Presidents of Georgia and Estonia.
October 21, 2019
President of the National Council Sobotka opened the exhibition "The Majlis - Cultures in Dialogue" at the World Museum Vienna, which deals with intercultural dialogue in the Arab world. The travelling exhibition shows the collection of the museum of Sheikh Faisal Bin Qassim Al-Thani in Doha.
September 19, 2019