Rainer Seele
The 2020 OPEC World Oil Outlook (WOO) has been launched in Vienna providing, among other topics, the OPEC Secretariat's in-depth look at the unprecedented scale and impact of the Covid-19 pandemic on the global energy and oil markets.
October 8, 2020
OPEC's Chief Mohammad Sanusi Barkindo released its 2019 World Oil Outlook, in which the OPEC states that the oil market may have upside potential in 2020.
November 17, 2019
The OPEC World Oil Outlook provides insights into the upstream and downstream, supply and demand, investments, the potential impact of policies and sustainable development. It will be launched at the Vienna Stock Exchange by OPEC's Secretary General, HE Mohammad Sanusi Barkindo.
October 22, 2019
The effects of the amendment to the contract on gas supplies from Russia to Austria signed last year become visible. A meeting in Moscow between Rainer Seele, Chairman of the Executive Board of OMV, and Alexey Miller, Chairman of the Gazprom Management Committee, revealed that gas deliveries between January 1 and March 5, 2019 increased by 32.9 per cent compared to the same period last year.
March 6, 2019
Austria's largest and listed industrial company, the oil and gas group OMV, achieved its most profitable result in the company's history in 2018 with a net profit of almost two billion euros.
February 7, 2019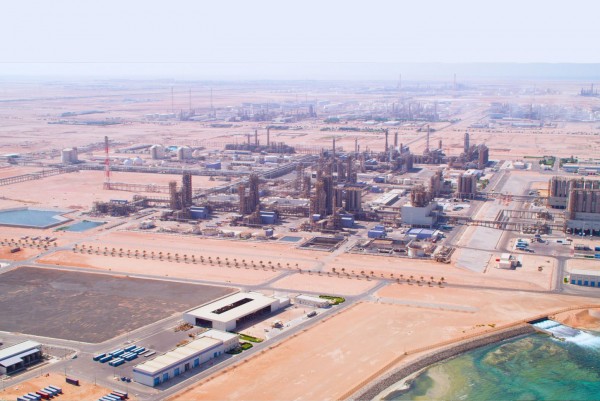 Austrian OMV and the state-owned oil company of the United Arab Emirates, Adnoc, announced that OMV has acquired a 15 percent stake in Abu Dhabi Oil Refining Company. Thereby OMV establishes a major downstream Oil position. In addition, OMV will acquire a 15 percent stake in a trade joint venture with export volumes equivalent to around 70% of production.
January 28, 2019
On 1 June 1968, a historic gas supply contract was signed in Vienna, establishing Austria's role as a key country in Europe's natural gas network. The 50-year collaboration with Russia is a win-win situation. Then, as now, natural gas plays a key role in OMV's portfolio, as European demand will continue to increase over the next decades. OMV is Gazprom's main partner in Austria. The companies cooperate in gas production, transportation and supplies.
June 6, 2018
OMV has formally confirmed the extension of the gas supply contract with Russia's Gazprom on the occasion of the visit of Russian President Vladimir Putin to Austria by the two CEOs Alexey Miller and Rainer Seele.
June 6, 2018
Adjusted operating profit amounted to EUR 818 million, up 2% year-on-year. Net income was also in line with forecasts, although net income for the period fell by 43% year-on-year. One of two key events was the signing of a concession agreement for the acquisition of a 20% stake in two fields offshore Abu Dhabi from ADNOC, as well as two satellite fields. The agreed participation fee amounts to USD 1.5 bn and the duration of the contract is 40 years.
May 4, 2018
An economic delegation led by Federal Chancellor Sebastian Kurz, with the participation of Margarete Schramböck, Minister of Economic Affairs, OMV CEO Rainer Seele and a small delegation had the main objective of supporting OMV in the concession agreement for the acquisition of a 20% stake in two fields offshore Abu Dhabi from ADNOC.
May 4, 2018
OMV Aktiengesellschaft is declaring the following financial reports below.
April 12, 2018
In today´s meeting, the Supervisory Board of OMV Aktiengesellschaft confirmed Rainer Seele as Chairman of the Executive Board and CEO of OMV. Rainer Seele's appointment is prolonged by two years until June 30, 2020. This extension option was foreseen in the original contract. Rainer Seele has been Chairman and CEO of OMV since July 1, 2015.
May 24, 2017
The head of German oil and gas producer Wintershall is going to transfer to Austria's listed oil and gas concern OMV as of 1 July 2015, taking the place of Gerhard Roiss as CEO. The incumbent CEO is going to leave the company on 30 June. Seele's appointment as new helmsman of the Austrian firm was hailed as a "corner stone for the company", by supervisory board head Rudolf Kemler during the press conference. Seele has been appointed for three years and his tenure may get extended by another two years. During his time in Wintershall he managed to raise production by over a half to 385,000 boe/d. Seele is a German citizen. He did not want to disclose his plans for OMV.
March 30, 2015
The Supervisory Board of OMV appointed Rainer Seele (54) as the new Chairman of the Executive Board and CEO of OMV. Rainer Seele has accepted the appointment. He will assume the position effective July 1, 2015 for a three-year period, with an extension option for OMV for further two years. The current Chairman of the Executive Board and CEO Gerhard Roiss will resign from his position on June 30, 2015 as previously announced.
March 27, 2015