Mariana Kuehnel
30 Years of the EU Single Market have had a positive influence on Austria's economy. This is shown by the reports of the Ministry of Labor and Economy and the Austrian Economic Chamber (WKO).
February 18, 2023
Read about the latest developments in diplomacy in Vienna and Austria. The Georgian Prime Minister visited Austria and Vienna enables Ukrainian displaced persons to graduate from Ukrainian high school. In addition, Austria's Chancellor visited Israel and concluded an important agreement there. Furthermore, expats in Austria appreciate the high quality of life, but do not feel welcome. Read more about this week's developments.
July 14, 2022
As of 1 January 2022, Croatia will officially become part of the euro area. This holds great opportunities for Austrian companies.
July 13, 2022
Czech Republic has taken over the Presidency of the Council of the EU, replacing France, which held the post in the first half of the year. Austria's neighbouring country takes over the presidency at a crucial time, capped by international conflicts and economic crises.
July 1, 2022
The four teams that won Austria's "Innovative Youth" competition will get to showcase their projects at the World Expo 2020 in Dubai. Read about the competition and what the winning projects were.
January 27, 2022
With regard to the finalized Brexit negotiations, the Federation of Austrian Industries and Chamber of Commerce showed themselves relieved after the EU and the United Kingdom have finally come to an agreement which will regulate the relations between the leaving party and the member countries of the European Union starting from January 1, 2021.
December 28, 2020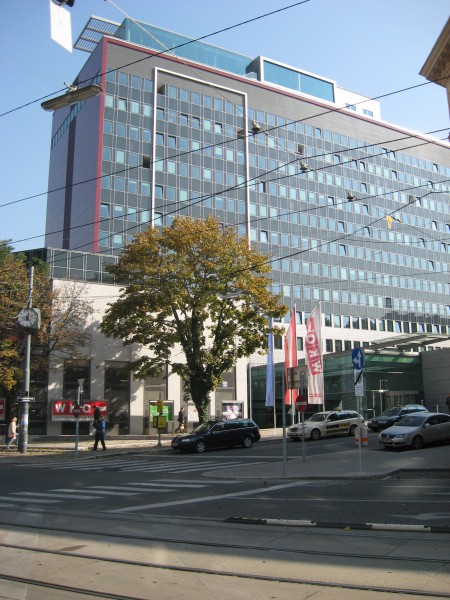 The International Mobility Days of the Austrian Federal Chamber of Commerce are held virtually. The mobility industry is one of the fastest evolving industries and the future of transportation, especially in growing cities, is a topic that has been dominating international entrepreneurial acton for years.
November 19, 2020
Harald Mahrer was re-elected President of the Austrian Federal Economic Chamber (WKÖ) at the Economic Parliament and was immediately praised by Margarete Schramböck, Federal Minister for Digitalisation and Business Location.
June 26, 2020