Lassina Zerbo
HE Muhammad Abdul Muhith, the new Ambassador of Bangladesh to Austria, Hungary, Slovenia and Slovakia, and the new Permanent Representative to the United Nations and to the International Organizations in Vienna recently presented his credentials to the Director-General of the United Nations Office at Vienna (UNOV), Ghada Waly and to Lassina Zerbo, Executive Secretary of CTBTO PrepCom - Preparatory Commission for the Comprehensive Nuclear-Test-Ban Treaty Organization.
September 15, 2020
In the last two months, i.e. since Monday, 16 March, most of the Vienna International Centre staff have been working from home. From Friday, May 15th, the VIC will start the gradual return to "normal operation". A long-awaited step that will take place gradually and carefully, with the health and well-being of everyone at the VIC remaining the top priority.
May 13, 2020
Recently, Ms. Dominika Krois became the Permanent Representative of the Republic of Poland to the United Nations Office and the International Organisations in Vienna.
February 28, 2020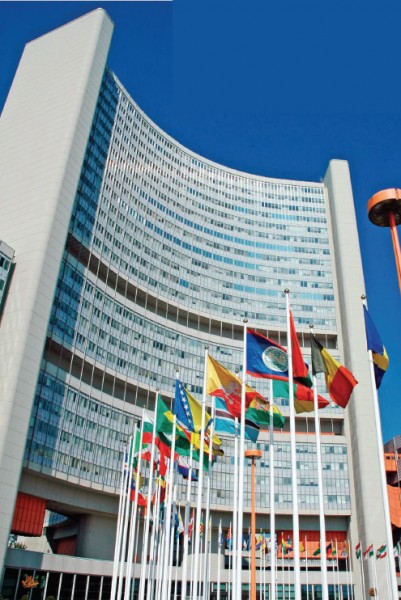 Following the death of Yukiya Amano, the IAEA is still looking for a new Director General. The Board of Governors of the IAEA has received 4 applications for the prestigious position of IAEA Director General from Argentina, Burkina Faso, Romania and Slovakia. The candidate must be approved by a two-thirds majority of the Board. Read on to find out who the candidates are.
September 10, 2019
Ambassador Ghislain D'Hoop is officially the new Permanent Representative of Belgium to the international organizations in Vienna. He already presented his credentials to the Director-General of the United Nations Office at Vienna (UNOV), Yury Fedotov, to the Deputy Director-General of the IAEA, Aldo Malavasi, to the General Secretary of the CTBTO, Lassina Zerbo and to Austrian President Alexander Van der Bellen.
September 14, 2018 · Updated: September 17, 2018; 14:00
The Austrian Foreign Ministry in the framework of its Chairmanship of the OSCE Asian Contact Group (Afghanistan, Australia, Korea, Japan and Thailand), is organizing a conference on "Effective Multilateralism in a globalized world - The case of Europe and Asia Pacific" at Palais Niederösterreich, Vienna. The conference will focus on multilateral security mechanisms in Europe and the Asia Pacific region, as well as on economic connectivity and co-operation.
May 14, 2018