LGBTIQ
U.S. Ambassador Victoria Kennedy hosted a reception at her residence, inviting Austrian LGBTQI+ leaders and activists. In her address, the Ambassador emphasized the U.S. commitment to advancing human rights, particularly equality for LGBTQI+ individuals.
June 12, 2023
The Ministry of Foreign Affairs of the Republic of Austria and the diplomatic missions of several states, as well as organizations, have honored May 17 as the International Day against Homophobia, Biophobia, and Transphobia (IDAHOBIT). In a joint statement, they express their support for diversity and inclusion.
May 18, 2023
Under the motto "No democracy without diversity!", the LGBTIQ Intergroup of the Parliament hosted a reception. The focus was on measures to improve the human rights of lesbian, gay, bisexual, intersex, transgender, and queer people in Austria.
April 12, 2023
Austria will support the European Commission's decision for an infringement procedure against Hungary. The reason for this is the controversial LGBTQ law that was passed in Hungary. This is not the first time that Austria supports such a decision on Hungary.
March 22, 2023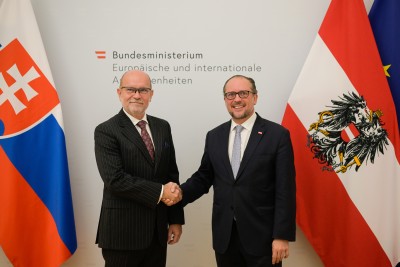 Slovakia's new Foreign Minister Rastislav Káčer paid an inaugural visit to Vienna in one of his first official acts. The exchange with Austria's Foreign Minister Alexander Schallenberg focused on joint action in response to the Russian war on Ukraine and the resulting energy crisis, as well as the European integration of the Western Balkan states.
October 16, 2022
Diplomats in Vienna marched for equality at one of the most important events of the Vienna pride, the Rainbow Parade. Learn more about "Diplomats for Equality" and today's event for peace and equality.
June 11, 2022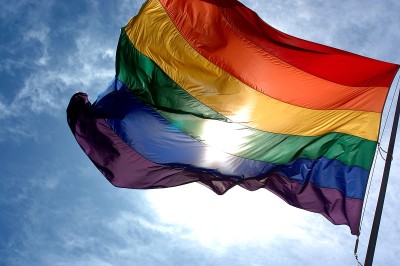 The COVID-19 pandemic and the global economic crisis have exacerbated the vulnerable situation of LGBTIQ+ people in terms of mental health, existing inequalities and prejudices. To counteract this, a group of diplomats, international organisations and the Austrian Foreign Ministry now acknowledged the problems of the LGBTIQ+ scene and demanded that the grievances be addressed.
May 17, 2022
At the General Affairs Council, which precedes the grand European Council, Austrian Minister for European Affairs Karoline Edtstadler has once again spoken out in favor of including Serbia and Montenegro in the EU. Other topics were the relations with Switzerland and the controversial Hungarian "anti-pedophile" law. Read more below.
June 23, 2021
In June, Austria will celebrate the LGBTIQ community by hosting numerous events. One of these events will be the Vienna Rainbow Parade on June 19. Read more about this event and how President Van der Bellen supports the LGBTIQ community.
June 8, 2021