Ignazio Cassis
On his first official visit to Austria as president, Swiss President Ignazio Cassis met with Austrian President Alexander Van der Bellen. Read more about the meeting between the two presidents.
January 14, 2022
The Austrian government has announced the reduction of restrictions as of July 1. Three weeks later, some more relaxations could be implemented. Are the coming weeks the last ones of the pandemic? Find out more about this week's developments.
June 17, 2021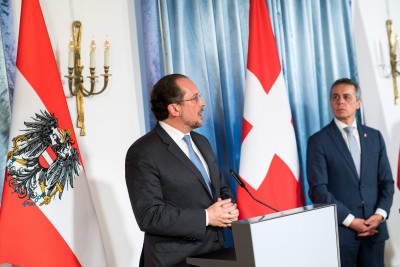 Switzerland and Austria enter in an era of even greater cooperation. The Swiss Foreign Minister, Ignazio Cassis, and his Austrian counterpart, Alexander Schallenberg, have signed a strategic partnership agreement.
June 14, 2021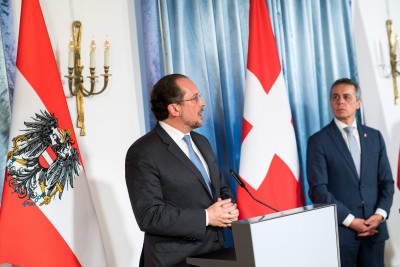 The Foreign Minister of Germany, Luxembourg, Switzerland, Liechtenstein and Austria met in Lugano, Switzerland, to discuss bilateral cooperation and the fight against the ongoing pandemic. Austria's Foreign Minister Alexander Schallenberg pointed out that "sustainable, trusting and friendly cooperation" had been absolutely paramount during the crisis.
April 19, 2021