German-Speaking Foreign Ministers Discuss International Trouble Spots in Salzburg
The German-speaking Foreign Ministers Alexander Schallenberg from Austria, Annalena Baerbock from Germany, Dominique Hasler from Liechtenstein, Jean Asselborn from Luxembourg, and Ignazio Cassis from Switzerland met to discuss global and European challenges.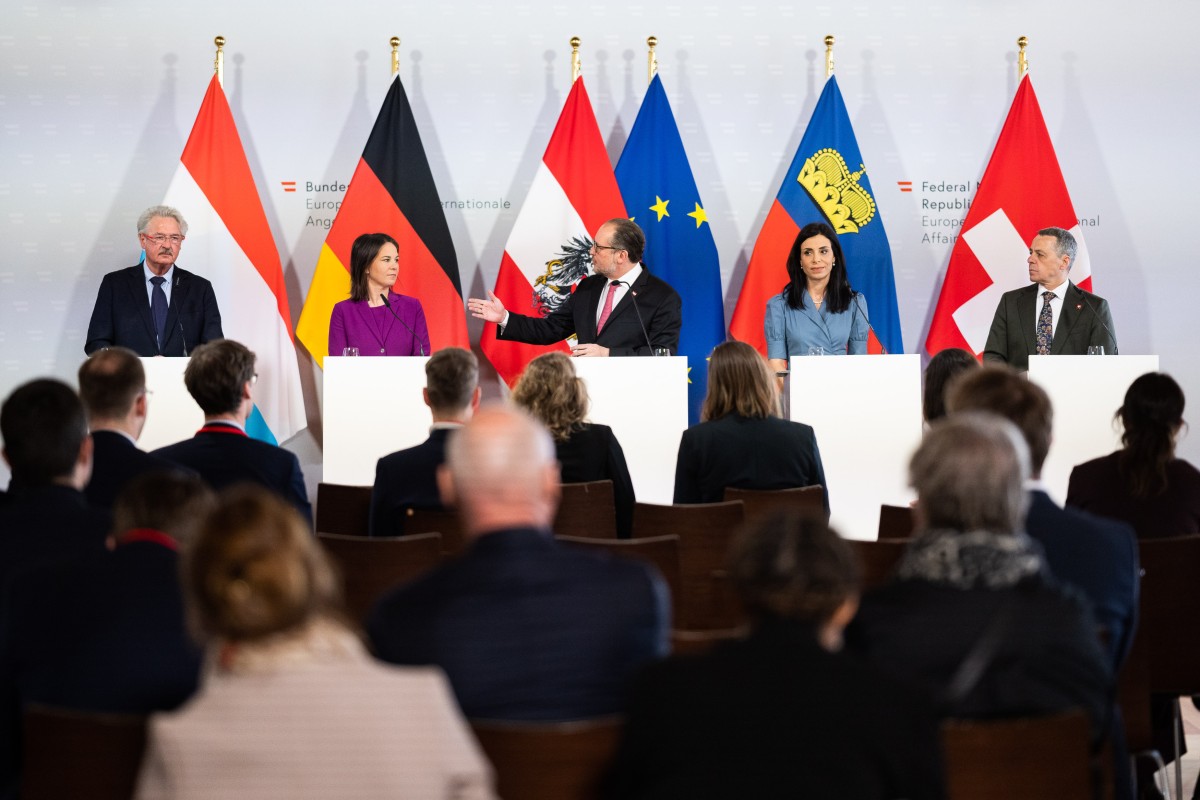 Jean Asselborn (Luxembourg), Annalena Baerbock (Germany), Alexander Schallenberg (Austria), Dominique Hasler (Liechtenstein) and Ignazio Cassis (Switzerland) (f.l.t.r.) met for an informal exchange. / Picture: © BMEIA Bundesministerium für Europa, Integration und Äußeres / Gruber / Flickr Attribution 2.0 Generic (CC BY 2.0)
Austria's Foreign Minister Alexander Schallenberg received his counterparts from Germany, Liechtenstein, Luxembourg, and Switzerland in Salzburg for the fifth meeting of German-speaking foreign ministers (D5).
Even more, than a year after the Russian attack on Ukraine, the focus was on Europe's fundamentally changed geopolitical situation in the world. The foreign ministers…