Helmut Brandstaetter
During a press conference representatives of the Bilateral Parliamentary Group Austria-Belarus, Moldova and Ukraine reported on their visit to war-torn Ukraine. Members of the Austrian People's Party (ÖVP), the Austrian Social Democratic Party (SPÖ), the Green Party and the NEOS took part in the trip.
December 12, 2022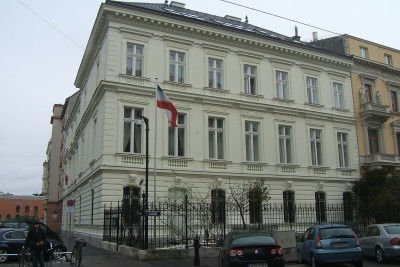 The Austrian Parliament, the National Council, unanimously condemned the violent suppression of the current protests in Iran. The deputies demanded that actions on the part of Iranian institutions in Austria be monitored more closely and punished.
November 22, 2022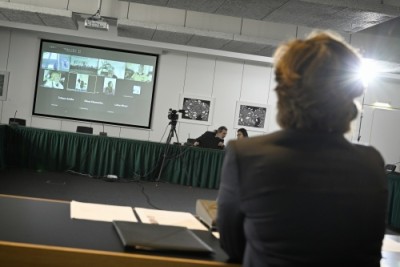 Members of the Austrian Parliament exchanged views on the situation in Ukraine with representatives of the Verkhovna Rada, the Ukrainian parliament.
May 23, 2022
Russia's fabricated pretext for war, Russian use of disinformation to distract and deflect responsibility and eventually Russia's invasion of Ukraine could become the turning point for Austria's security policy. Parliamentary groups discussed Austria's position in the field of tension between neutrality, NATO accession and the EU army.
March 23, 2022
A motion for a resolution was filed in the Austrian Parliament calling for the Austrian government to support countries, such as Taiwan, sanctioned by China for supporting democracy, human rights, and other global values. Read about the motion and the reasoning behind it.
October 21, 2021
The last de facto ambassador of the Islamic Republic of Afghanistan in Austria, Ambassador Manizha Bakhtari, no longer represents an existing government, but wants to remain Afghanistan's ambassador in Vienna after the Taliban's violent takeover of Kabul. She justifies this by saying that the illegitimate Taliban government cannot recall her and that Austria must first recognize the Taliban in order to legitimize her recall. Some members of the Austrian Parliament have now submitted an inquiry to Alexander Schallenberg, through which the status quo is to be determined.
September 24, 2021
ORF journalist and presenter Silvana Meixner will be awarded the second Ari-Rath Prize for Critical Journalism on May 6th, 2019, the Day of Freedom of the Press. This prize was established to honour journalists who have rendered outstanding services to critical reporting on immigration, expulsion and asylum, committed to respect for human rights, in the spirit of the former editor-in-chief of the Jerusalem Post, Ari Rath (pictured) who died in January 2017.
April 4, 2019