Egon Schiele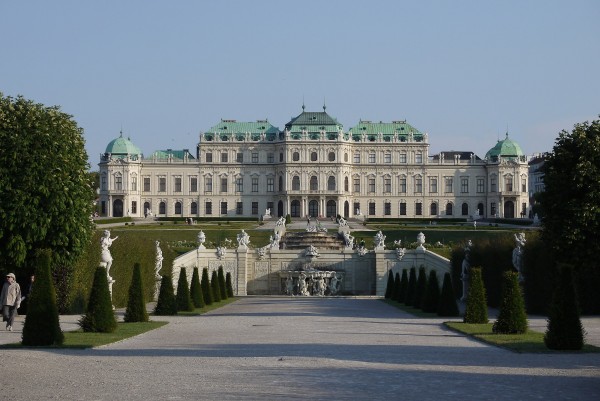 With its unique baroque palace complex and a world-class art collection, the Belvedere Vienna offers an exquisite setting for various events such as weddings and business breakfasts.
September 25, 2019 · Sponsored Content
In the year of the 150th anniversary celebrations of Japanese Austrian relations, the Vienna Museum (Wien Museum) is moving from Tokyo to Osaka on its tour through Japan with its large-scale exhibition "Vienna on the Path to Modernism".
August 8, 2019
The exhibition "Fascination Japan" of the Kunstforum is dedicated to "Japomania" - the Western world's enthusiasm for the aesthetics and imagery of the Far East. It traces the development from the fascination for the exotic, the novel, from the beginnings in the 1860s until well after the turn of the century, to its amalgamation into the formal vocabulary of Western painting, the influence of its aesthetics on the development of modernism around 1900.
November 5, 2018 · Updated: November 23, 2018; 17:00
Take a closer look at the culture of your host country and take part in the Austrian edition of European Heritage Day 2018. On "Tag des Denkmals (Monument Day)", the Federal Monuments Office invites you on a cultural-historical journey through Austria's monument landscape: numerous listed objects open their doors free of charge, special programme items and guided tours provide a very special view of Austria's cultural heritage and enable you to experience monument protection and preservation.
September 20, 2018
The Leopold Museum houses perhaps Egon Schiele's (1890–1918) most important and complete collection of work, featuring over 200 exhibits. One hundred years after the Expressionist's death, the museum is showing a special exhibition entitled "The Jubilee Show".
May 11, 2018
An exhibition at the Lower Belvedere shows how the three superstars of art - Klimt, Schiele and Kokoschka - deal with the female gender.
September 29, 2015