Ali Bagheri Kani
The U.S. imposed sanctions on individuals and entities in Iran, accusing them of supporting Iran's ballistic missile program after suspected Iranian-backed proxies carried out missile attacks on Arab targets in the region.
March 31, 2022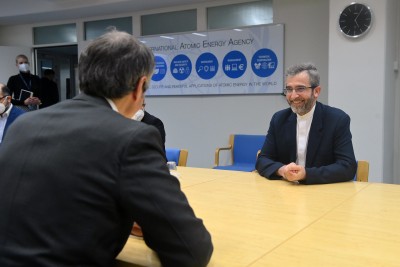 Iranian Foreign Minister Hossein Amir-Abdollahian says Tehran is serious about reaching an agreement, but the West must be realistic. Earlier, Iran's chief negotiator at the nuclear talks in Vienna, Ali Bagheri Kani, also expressed optimism about the progress of negotiations.
February 23, 2022
The 8th round of negotiations in the framework of the Joint Comprehensive Plan of Action (JCPOA) will resume.
February 7, 2022
The U.S. has lifted sanctions reimposed by Trump on Iran's civilian nuclear program as part of negotiations in Vienna.
February 6, 2022
In his first appearance before the Knesset Foreign Affairs and Defense Committee, Prime Minister Naftali Bennett made it clear that he will not consider himself bound by any outcome of the Vienna nuclear talks with Iran. As recently as late December, he still signaled interest in reaching an agreement and possibly changing Israel's position on the Iran negotiations.
January 13, 2022
Negotiations on reviving the nuclear deal between Iran and world powers are already continuing in Vienna. Two new representatives from Germany and the United Kingdom joined the talks at the start of the current round of negotiations. Find out who they are.
January 11, 2022
Dr. Ali Bagheri Kani (54), Iran's Vice Minister of Foreign Affairs for Political Affairs and lead negotiator at the Vienna talks met with Austria's Foreign Minister Mag. Alexander Schallenberg.
December 15, 2021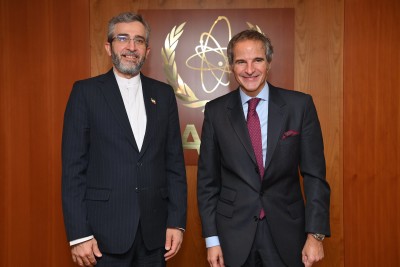 Negotiations regarding Iran's nuclear program and a return to compliance with the Joint Comprehensive Plan of Action (JCPOA) are set to continue in Vienna. Read about the ongoing effort to save the Iran Nuclear Deal.
December 9, 2021
The Joint Commission of the Joint Comprehensive Plan of Action (JCPOA) talks between China, France, Germany, Russia, the United Kingdom and Tehran on reviving the Iran nuclear deal will convene in a physical format on 29 November 2021 in Vienna, the EU says.
November 5, 2021