Vienna Expat Center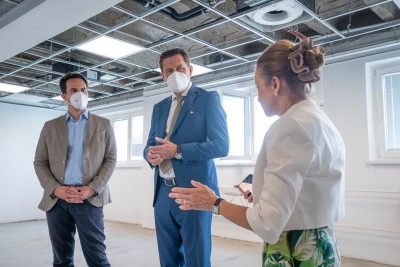 The Vienna Business Agency and Vienna City Government have partnered to create the Business Immigration Office (BIO). The BIO will help streamline residence permit and immigration issues and offer help with integration for key personnel and highly skilled workers.
July 15, 2021
A study commissioned by the City of Vienna confirms that four out of five international professionals and executives who came to Vienna had a good or very good start. 93.9 percent confirm the city's high international attractiveness, 89.3 percent would recommend Vienna as an expat destination.
November 22, 2018
If you are moving to Vienna as an expat or are already living here with employment income and want to find your way around the complicated Austrian tax and social security system, Vindobona recommends attending an interesting event organised by the Vienna Business Agency and Deloitte Austria.
March 22, 2018
With the aim of bringing Austrian and Indian business people together to strengthen the bonds linking Vienna/Austria and India, the Embassy of India, in cooperation with the Vienna Business Agency, welcomed several guests in the context of the "Make in India: Starting in Vienna" event held at the Vienna Expat Center.
May 5, 2015