Russian Oligarchs
New leaks have uncovered a complex network of opaque asset transfers centered around Russian oligarchs and Austrian real estate. According to the investigative project "Cyprus Confidential", Austrian real estate is particularly popular with wealthy Russians. Around 40 Cypriot companies own real estate in Vienna, often penthouses in expensive locations.
November 16, 2023
Russian oligarch and confidant of President Vladimir Putin, Arkady Rotenberg, is said to have financed a house in Kitzbühel, where Putin's daughter is also said to have spent time, according to media reports.
June 21, 2023
Traditionally close to the Kremlin, Austria's Freedom Party is currently part of a thriller in parliament. Its party finances and any contracts with the Russian party United Russia are still not largely known, even after a year of war in Ukraine.
February 22, 2023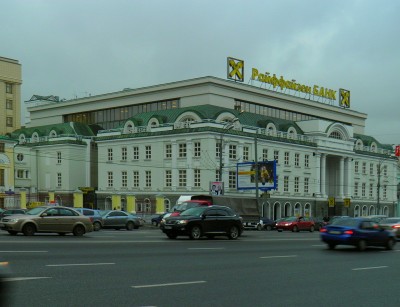 Its involvement in Russia keeps Raiffeisen Bank International (RBI) and its managers, led by Johann Strobl, very busy. The subsidiary institution in Moscow is RBI's biggest profit earner and almost the entire RBI board is on the Ukrainians' "awaiting sanctions" list. Whether RBI will stay in Russia and how to proceed is still unclear, as the banking group is in a tricky situation.
January 9, 2023
The Austrian authorities have frozen the assets of 1.5 billion euros belonging to Russian oligarchs since the beginning of the war in Ukraine.
June 26, 2022
Justice and Home Affairs Ministers are discussing stricter environmental criminal law, better international cooperation on criminal offenses and Russia sanctions in the European Council. The Austrian Ministry of Justice under Alma Zadic welcomes stricter prosecution of environmental crimes and a united effort to sanction Russian oligarchs.
June 9, 2022