OEAW - Oesterreichische Akademie der Wissenschaften - Austrian Academy of Sciences
Due to the talks between Turkish President Recep Tayyip Erdoğan and Federal President Alexander Van der Bellen, as well as between Foreign Ministers Alexander Schallenberg and Mevlüt Cavusoğlu, a new start for archaeological excavations Ephesos could be achieved.
March 28, 2022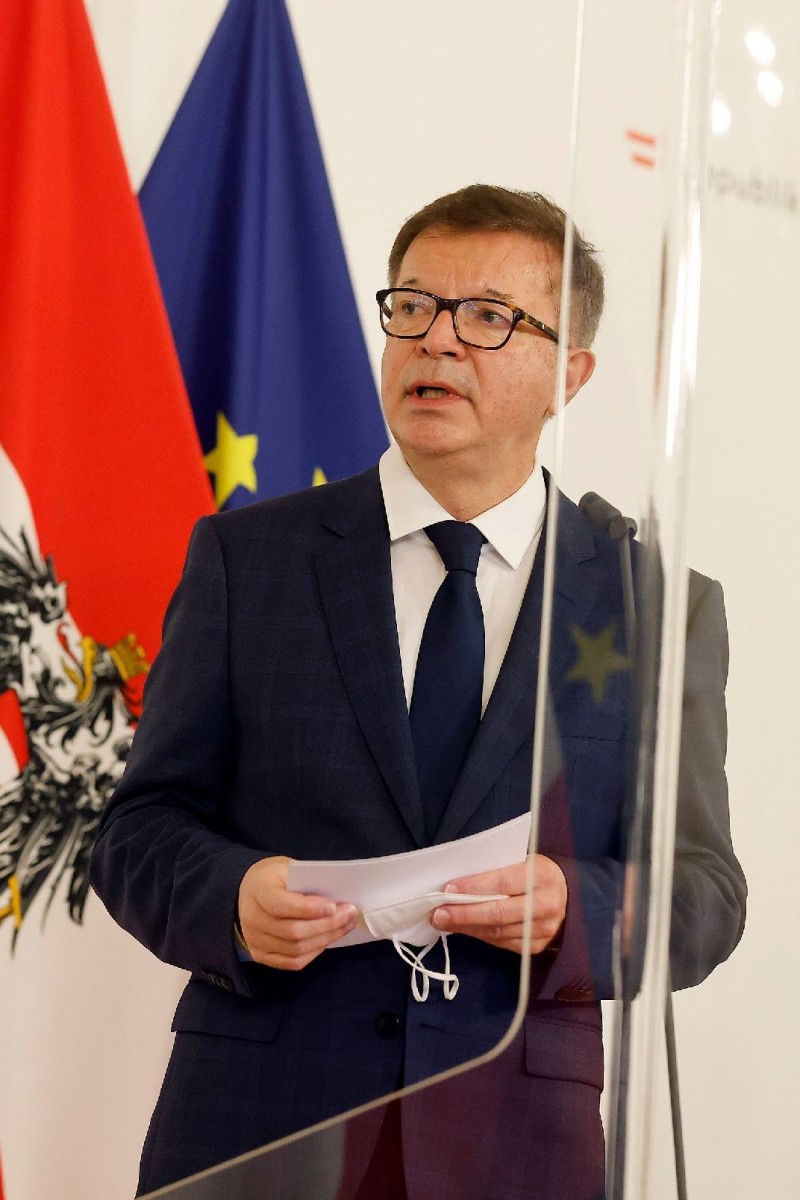 As of January 28, 2021, Austria has confirmed 149 cases of the Covid-19 mutation from the UK and three cases of the South African mutant. Through sampling of wastewater treatment plants, the mutations of the virus have also been observed in the wastewater of the Austrian population.
January 29, 2021
A research project at the Austrian Academy of Sciences (ÖAW - Österreichische Akademie der Wissenschaften) reveals the situation of refugees in Austria in the midst of the Corona crisis.
June 25, 2020
The greatest military conflict in human history was the Second World War from 1939 to 1945, which began with the German invasion of Poland on September 1, 1939, involved directly or indirectly over 60 states and claimed the lives of over 60 million people. Both at home and abroad, the official Austria commemorated this terrible war.
September 3, 2019
The Eurozone between crisis and reform. At the Austrian Academy of Sciences, the renowned European financial experts Agnès Bénassy-Quéré, Klaus Regling, Elke König and Josef Zechner discussed the structure, challenges and necessary financial market reforms within the euro zone.
June 28, 2019
After the visit in March 2016, which was cancelled at short notice, Iranian President Hassan Rouhani was on a state visit to Vienna this week, accompanied by massive anti-Iran protests. The aim of the visit was a joint commitment to the Iran nuclear deal after the deal was approved in Vienna three years ago. The visit was overshadowed by a diplomatic case involving an employee of the Iranian embassy in Vienna, who had been arrested last weekend by the German judicial authorities on the basis of a European arrest warrant on suspicion of terrorism.
July 5, 2018
Finance Minister Josef Pröll wants to create common standards for the CEE region with an Eastern Bank Supervisory Academy in Vienna.
September 17, 2010