Christoph Schoenborn
One year after the deadly terrorist attack in Vienna, Austria commemorated the victims and their families with two memorial services. President Van der Bellen, Chancellor Schallenberg, and Vienna Mayor Michael Ludwig offered condolences and spoke out against terrorism and hatred.
November 3, 2021
The City of Vienna has opened another COVID-19 vaccination street, and this time it is at St. Stephen's Cathedral, Austria's most famous church. The offer is part of Vienna's ongoing effort to vaccinate as many people as possible.
August 11, 2021
Brigitte Bierlein and Alexander Schallenberg invited the representatives of the churches and religious communities based in Austria to the Federal Chancellery.
September 10, 2019
H.E. Archbishop Dr. Lopéz Quintana became the 92nd Apostolic Nuncio in Vienna after the first accreditation of a Pontifical Nuncio in 1529.
May 22, 2019
The new Apostolic Nuncio in Austria sees itself as an instrument of unity and communication between the Pope and the Church in Austria. This was underlined by Archbishop Pedro Lopez Quintana (65) at his first official meeting with the Austrian Bishops' Conference in Vienna.
May 15, 2019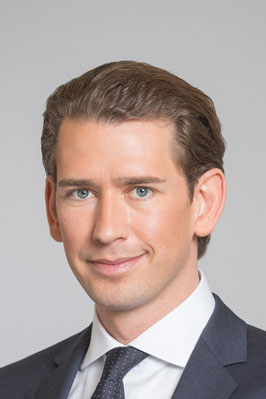 The first meeting of the Interreligious Dialogue Platform at the Austrian Ministry for Europe, Integration and Foreign Affairs took place. Integration Minister launches an initiative for dialogue with recognised churches and religious communities in Austria.
June 3, 2014