Foreign Ministry: "Freedom of Religion in Austria"
People
›
Politicians
♦ Published: June 3, 2014; 19:10 ♦ (Vindobona)
The first meeting of the Interreligious Dialogue Platform at the Austrian Ministry for Europe, Integration and Foreign Affairs took place. Integration Minister launches an initiative for dialogue with recognised churches and religious communities in Austria.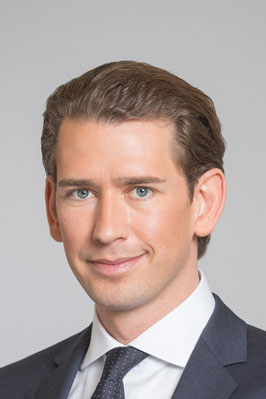 Kurz: "Freedom of Religion" / Picture: © ÖVP
The process of dialogue and exchange with the 16 churches and religious communities recognised in Austria began today on the initiative of Integration Minister Sebastian Kurz.
Among the invited representatives of churches and religious communities who participated in this first meeting were Austrian Cardinal Christoph Schönborn, Michael Bünker, Bishop of the Protestant…