3G Rule
Recently, the Ministry of Health announced a significant relaxation of Covid-19 measures in Austria. The mask requirement in stores will be dropped, and the green passport for triple vaccinated people will also be extended. Read on if you want to know what will change for you and in which stores you still can't do without the mask.
April 15, 2022
Due to the low vaccination rate of about 65 percent and the exploding new infections, a lockdown for the unvaccinated is being imposed in Austria in the fight against the fourth Corona wave. The new rule has been in effect since midnight of Sunday to Monday. The measure will be monitored very consistently, and violations will be punished accordingly. About two million people are affected.
November 14, 2021 · Updated: November 14, 2021; 22:30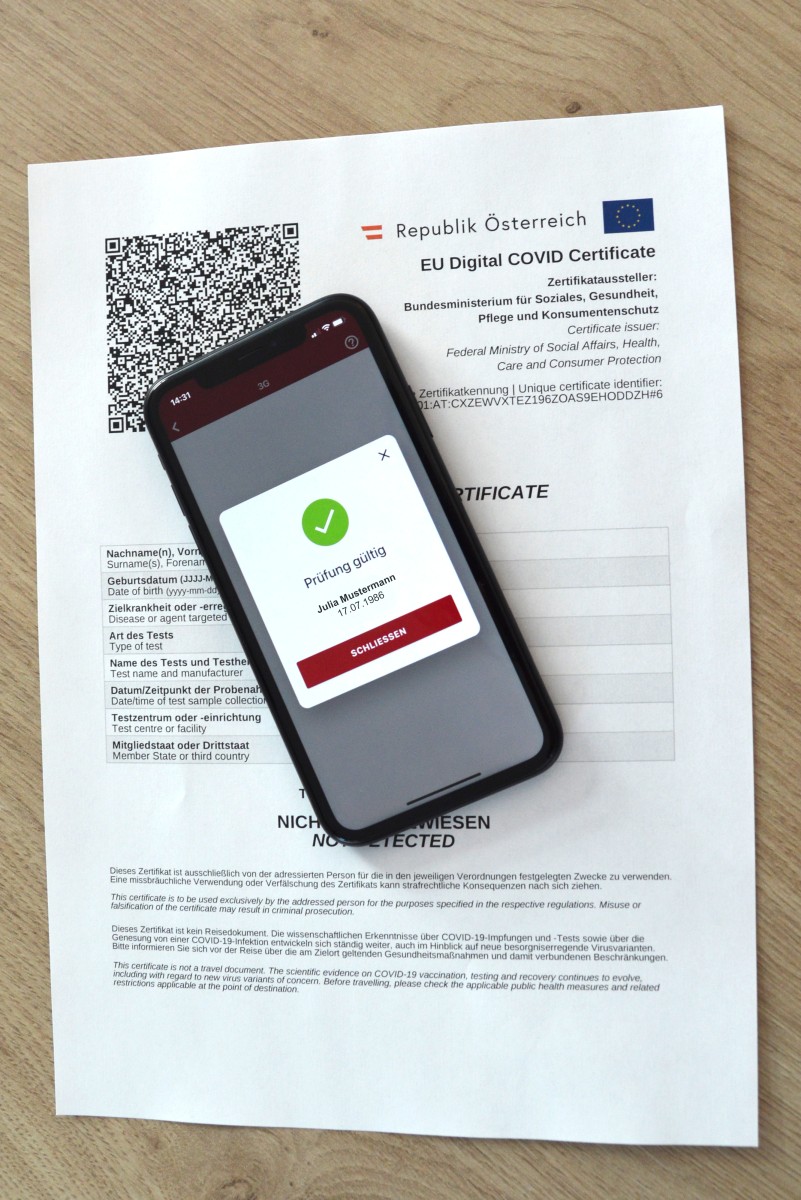 A new app known as Green Check is now widely available in Austria and has made verification of compliance with COVID-19 access rules much simpler. Read more about the new app and how it works.
November 12, 2021
After a meeting with the governors of the federal states of Austria, Chancellor Schallenberg announced a nationwide shift from 3G COVID-19 requirements to 2G. Read more about the new rule and what the chancellor said about it.
November 8, 2021
Due to increased COVID-19 cases and hospitalizations, Austria is considering transitioning from the 3G rule in the workplace to a 2.5G rule in the coming weeks. Some government officials are expressing concerns about the implementation of this change. Read about the potential requirement change and the concerns that some have about it.
November 3, 2021
Flight operations at VIA Vienna International Airport (Flughafen Wien) are still restricted. The most important changes and information for arriving and departing passengers at Flughafen Wien are available below.
October 14, 2021
Before traveling through Vienna International Airport, it is important to be up to date on the current regulations regarding COVID-19. Read about entry requirements, PCR testing at the airport, and more.
July 30, 2021
Entry into Austria is becoming possible for more people, but there are still requirements that must be met first. Learn more about them.
July 7, 2021