Newsletter: Vienna International News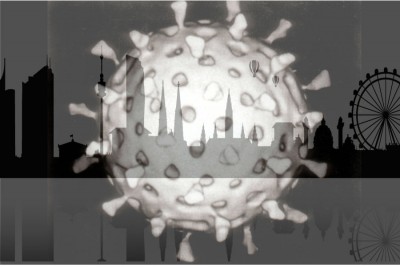 The details of new COVID-19 measures were announced today. For the next two and a half weeks up to and including December 6, Austria will have a second respectively third full lockdown as in spring. What will now apply with regard to curfews, contacts, shopping, hospitals and health services, sports, professional activities, body related services, education, schools and kindergartens?
Due to rapidly rising Covid-19 infection rates in Austria, the government will most likely implement a hard lockdown starting at the beginning of next week. The new restrictions might include the closing of schools and kindergartens as well as shutting down all stores that are not providing goods to cover basic needs.
The Higher College for Engineering Wolfsberg (HTL Wolfsberg) wins the prize as "entrepreneurial school" in the category VET Innovators Awards during the European Week of Vocational Training. The school has impressed with its sustainable business collaborations and its successes in innovation competitions.
Similar to measures taken in the spring of this year, the Ministry for Climate Protection has set up an emergency contract with the ÖBB and WESTbahn to safeguard rail transport between Vienna and Salzburg. The mutual acceptance of tickets from WESTbahn and ÖBB will also be established again.
British Ambassador to Austria met Carinthia's Governor Kaiser to discuss the current Covid-19 situation in Austria and also the Brexit negotiations that are in the decisive stage. Turner hopes that the registration of British citizens following the Brexit will be easy and unbureaucratic.
The Foreign Ministers of Slovenia, Slovakia, Hungary, the Czech Republic and Austria (Central Five) held a virtual working meeting. On the agenda of the meeting were current foreign relation issues, but especially the ongoing fight against the Covid-19 pandemic and the recent terror attack in Vienna.
With regards to the European Day of Equal pay, the day from which women will symbolically no longer be paid for the same work compared to their male colleagues until the end of the year, the European Commission has launched initiatives to tackle the persistent gender pay gap.