Newsletter: Vienna International News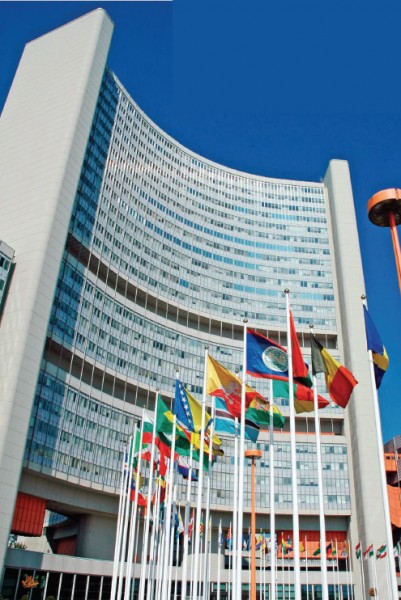 Vienna-based IAEA is allowed to inspect two nuclear facilities in the Islamic Republic of Iran. After an ongoing dispute between the IAEA and the Iran, a joint statement settles the dispute.
Similar to the recent years, British and US universities are dominating the newly published "Shanghai Academic Ranking of World Universities". Austria's best result was a ranking in between 151 to 200 by the University of Vienna.
EU Commissioner Johannes Hahn, National Council President Wolfgang Sobotka (both ÖVP) and EU Member of Parliament Manfred Weber (CSU) are demanding EU standardised regulations in order to prevent further confusion as the regulations within the EU states are varying.
Karoline Edtstadler, Federal Minister of Austria for the EU and Constitution, introduced an action plan that will be implemented in the fall. This plan will comprise about 30 measures to fight ongoing anti-Semitism.
This July, the number of overnight stays in the city of Vienna decreased by 73.3% compared to July 2019. The major reason is the Coronavirus lockdown and the travel restrictions implemented by other countries.
On Friday, Chancellor Kurz is giving a speech concerning the current situation in Austria and the planned political content of the following months. The three major topics are economy and labour, digitization and education as well as social cohesion and civil society involvement.
Austrian Foreign Minister Alexander Schallenberg announces a new prize for international artistic projects that deal with the impact of technology and digitalization on society.
Austrian economic research institutes IHS and WIFO are both against a reduction of working hours. According to the experts, training and retraining for the unemployed would be better approaches.
Austrian real estate companies CA Immo and s-Immo felt the pressure of the Covid-19 crisis and had to face significant revaluations of their properties in Austria, Germany and Central Eastern Europe.
The second largest construction company in Austria, Porr, recorded losses in the first half of the year 2020. The obvious reason: Covid-19 and the subsequent shutdowns and restrictions.
The new Permanent Representative of Sri Lanka to the United Nations (Vienna), Majintha Jayesinghe, presented his credentials to the Director-General of the United Nations Office at Vienna (UNOV).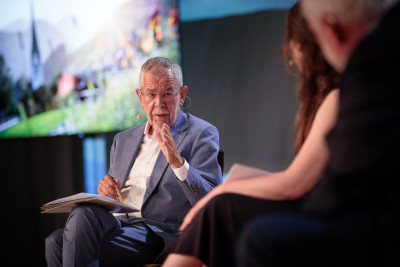 Austria's Federal President Alexander Van der Bellen opened the 75th European Forum Alpbach with his speech that focused on international cooperation and an environmentally friendly and sustainable future.