Newsletter: About Intelligence Gaps, Ukraine, France and the Casinos-Austria Affair
Although Austria has already agreed to the extradition of Dmytro Firtash, the latter may remain in Austria, as the resumption application submitted by his lawyers has a suspensive effect. During the meeting with his Ukrainian counterpart Vadym Prystaiko, Foreign Minister Alexander Schallenberg was confronted with the question of the state of affairs regarding Dmytro Firtash.
The President of Belarus, Alexander Lukashenko, who has been in office since 1994 (now in his fifth term of office), was received by Federal President Alexander Van der Bellen during an official visit with military honours.
The security safeguards of the Austrian secret service BVT (Federal Office for the Protection of the Constitution and Counterterterrorism) were reviewed by their British (MI5) and German (BfV) peers and serious deficiencies were identified (Security assessment of BVT), as reported by the local media ORF, "Österreich" and Ö1. Specifically, this involves four security risks.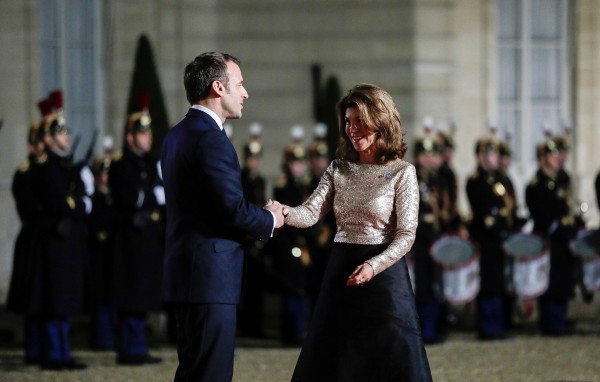 At the Peace Forum, Austrian Chancellor Brigitte Bierlein met French President Emmanuel Macron, several Heads of State and Government and directors of international organisations. She also presented the initiative "Protecting Civilians in Populated Areas".
The result of a meeting of the Council of EU Foreign Ministers on regional developments in the Gulf States and Iran is to get Iran to comply again with the agreements of the Vienna Agreement.
During his visit to the Ukrainian capital Kiev, Austria's Foreign Minister Alexander Schallenberg met the new Ukrainian counterpart Vadym Prystaiko, and highlighted the good bilateral relations between the two countries.
Embassy representatives from French-speaking African countries, representatives of the French Office for Immigration and Integration and representatives of the Austrian Ministry of the Interior met in Vienna to strengthen cooperation in the field of return and reintegration.
Austria's former and potentially future Finance Minister Hartwig Löger is no longer available for another term in office. A connection with the current Casinos-Austria Affair, in which the Office of the Public Prosecutor for Economic Affairs and Corruption (WKStA) is investigating, would not exist.
The Austrian Freedom Party underscored its demand for an extension of the ban on headscarves in schools, and initiated a lively discussion on how to deal with the 320 officially known IS supporters who voluntarily travelled to war zones or intended to do so, even though they might become stateless, in order to revoke Austrian citizenship.
Together with two other capitals of culture, Tartu in Estonia and Bodo in Norway, Bad Ischl (together with 20 other municipalities of the Salzkammergut) was elected European Capital of Culture 2024.