Newsletter: Death of One of the Most Important Viennese Diplomats
The boss of the Vienna-based IAEA International Atomic Energy Agency Yukiya Amano is dead. The Japanese was 72 years old. The longtime Japanese diplomat held the IAEA's top job since December 2009. The cause of his death is unclear. According to IAEA, Amano passed away as a result of his illness. Amano's death comes at a time of increasing concerns and escalating tensions over Iran's nuclear program.
The World Intellectual Property Organization (WIPO) named Austria's neighbor Switzerland as the world's most innovative country, during the launch of its latest Global Innovation Index. Austria isn't even in the top 20. Biggest issues are the stagnation of public expenditure on research and development and the increase of economic protectionism.
UN chief António Guterres paid tribute, saying he was deeply saddened to hear the news of his death.
During a Board of Governors meeting held at the IAEA headquarters, Member States paid their respects to Director General Yukiya Amano, who recently passed away. Delegations expressed deep sadness and a sense of great loss at his passing, commending Mr. Amano for his dedication and devotion to the work of the Agency and to the peaceful uses of nuclear technology for the benefit of people around the world.
Ambassador Cornel Feruta of Romania, head-coordinator of the IAEA since 2013, has been responsible for coordinating the Agency's internal and external activities. As a consequence of the recent passing away of Director General Yukiya Amano, he has been designated Acting Director General at the IAEA International Atomic Energy Agency.
Home to imperial architecture, masterpiece-filled museums and inspiring music, it's no wonder that Vienna is a desirable destination for tourists and expats alike.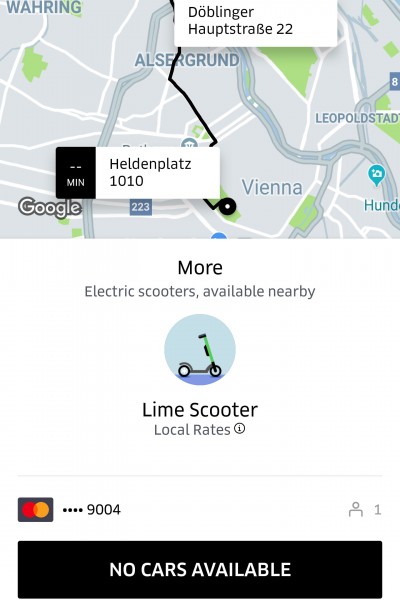 Uber Technologies, the driving service provider, is temporarily discontinuing all services in Austria. The reason for this is a temporary order issued by the Commercial Court of Vienna. Accordingly, Uber Technologies requires a subsidiary and a trade licence in order to offer its services.
The incorporation of an Austrian Private Limited Company (GmbH) by foreigners is a multi-stage and time-consuming act. Since the beginning of the year, there has been a significant simplification, so that the founders or proprietors no longer have to appear personally before the notary.
On the occasion of the opening of the Bregenz Festival 2019 (Bregenzer Festspiele) Alexander Van der Bellen reminded the audience that many challenges can only be solved together and with great efforts, and Alexander Schallenberg pointed out that the festival is like big multilateral meetings, where people from different backgrounds meet for a few days and exchange ideas.