Newsletter: The New Central European University Can Now Get Started in Vienna
The Austrian accreditation procedure for the CEU Central European University was successfully completed, so that the university can now start its operations in Vienna. Until now, the university was accredited in the USA and Hungary, the teaching took place exclusively in Hungary.
The Austrian Federal Government under Chancellor Bierlein has announced that Johannes Hahn will again be nominated as an Austrian member of the future EU Commission.
Tourism in Vienna is booming and the number of overnight stays is rising. New hotels are currently being built all over Vienna, from international hotel chains and five-star palaces to boutique hotels for city travellers, some of which attract with exposed rooftop bars. The Andaz Vienna Am Belvedere and the Max Brown 7th District were recently opened. A further 10 hotels will be completed over the next two years.
New rules for the tax-exempt purchase of a motor vehicle from an Austrian car dealership concern the direct exemption from VAT and the normal consumption tax, which contributes to speeding up the tax relief.
The total nominal value of imports of goods in 2018 was 5.8% higher than in the previous year at 156.06 billion euros, while exports of goods rose by 5.7% to 150.1 billion euros. This results in a trade deficit of 5.99 billion euros. More than half of Austria's foreign trade was spread across only five countries.
One day after the National Council passed its resolution, the new regulation on party financing also passed the Federal Council. The new rules already apply to the upcoming election campaign in summer and autumn 2019.
Chancellor Bierlein at the EU-Western Balkans Summit in Poland. The sixth Western Balkans Conference as part of the Berlin Process, which brings together heads of government from several EU states and their counterparts from the Western Balkans, dealt with connectivity at all levels.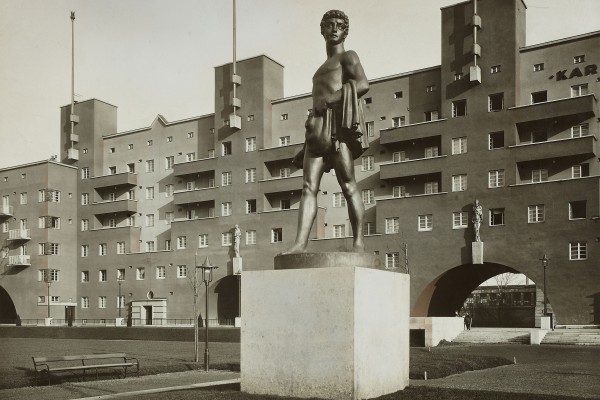 Vienna's first free municipal election, held in May 1919, results in an absolute majority for the SPÖ - Social Democratic Party (at that time SDAPDÖ - Sozialdemokratische Arbeiterpartei Deutschösterreichs). A reform project commences. The goal is a far reaching democratization of society as well as the dramatic improvement of workers' living conditions. A revolutionary fiscal policy, built around a luxury tax, provides funding for the creation of over 60,000 apartments along with numerous social, leisure, and cultural facilities by 1934.
A new boutique hotel with the slogan "No stars just MOOONS" with 170 rooms on eight floors in high-quality design and with a spectacular rooftop bar at the Wiedner Gürtel in the 4th district of Vienna, opposite the new railway station, is to be opened in October 2019.
Sponsored Content
The young mare herd from the Lipizzaner stud Piber can be seen in the baroque Winter Riding School of the Vienna Hofburg until the beginning of August.