Kunsthistorisches Museum of Vienna Offers 3D Exhibition
The Kunsthistorisches Museum (KHM) in Vienna offers visitors a virtual tour on its collection of the famous Pieter Bruegel the Elder. The KHM has the world's largest collection of the Belgian's pieces and will be displaying the twelve works with additional information in six different languages online.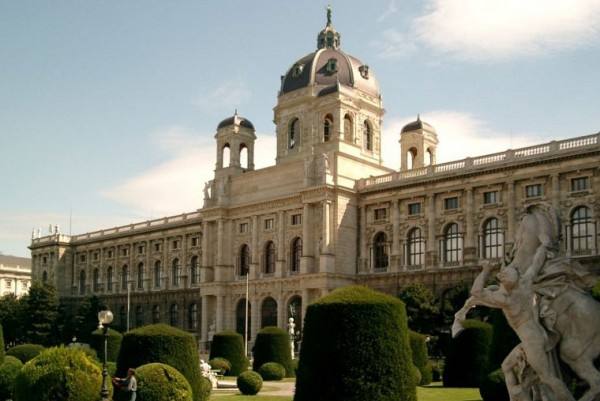 The Kunsthistorisches Museum in Vienna offers a virtual 3D exhibition of works from Pieter Bruegel the Elder. / Picture: © Wikimedia Commons / GNU Free Documentation License. [GFDL (https://commons.wikimedia.org/wiki/Commons:GNU_Free_Documentation_License,_version_1.2)]
The Kunsthistorisches Museum of Vienna invites visitors to a virtual tour of one of the world's most famous collections of paintings.
With twelve works by Pieter Bruegel the Elder (1525/30-1569), the Kunsthistorisches Museum houses the world's largest and most important Bruegel collection, including the famous masterpieces Peasant Wedding, Children's Games, The Hunters in the Snow and, of course, The Tower of Babel.
With the new digital offer "Bruegel begegnen - Only in Vienna", the Kunsthistorisches Museum now makes the so-called Bruegel Room (Room X) of the Picture Gallery accessible and virtually experienceable for visitors and art fans all over the world at any time.
By means of 3D technology, both the impression of movement directly in the room is conveyed and the viewing of the paintings at close range is made possible.
The special feature of the high-quality implementation is a special zoom function that allows close-up viewing like a real museum visit and even more details can be discovered.
The virtual room can be visited via mobile as well as desktop devices.
Art education plays a major role in this 3D experience:
In six languages, virtual museum visitors can learn a lot of interesting facts about Bruegel's work and life.
The virtual tour is available in German, English, Dutch, Russian, Chinese/Mandarin and Japanese.
With this new and free digital offering, the Kunsthistorisches Museum expands its broad and innovative online activities and offers museum fans worldwide art enjoyment and diversion from the comfort of their own homes in times of ongoing lockdowns and travel restrictions.
The virtual tour can be attended here:
https://www.khm.at/en/explore/digital-museum/bruegel-begegnen/.