Everything You Always Wanted to Know About the Iranian Embassy Building in Vienna
The Palais Sigray St. Marsan, which houses the Iranian Embassy in Vienna, has a fascinating history dating back to the late 19th century. Learn more about this historical building.
The Palais Sigray St. Marsan housing the Embassy of Iran in Vienna (Reisnerstraße view). / Picture: © Wikimedia Commons / Erich Schmid, CC BY-SA 3.0 (https://creativecommons.org/licenses/by-sa/3.0)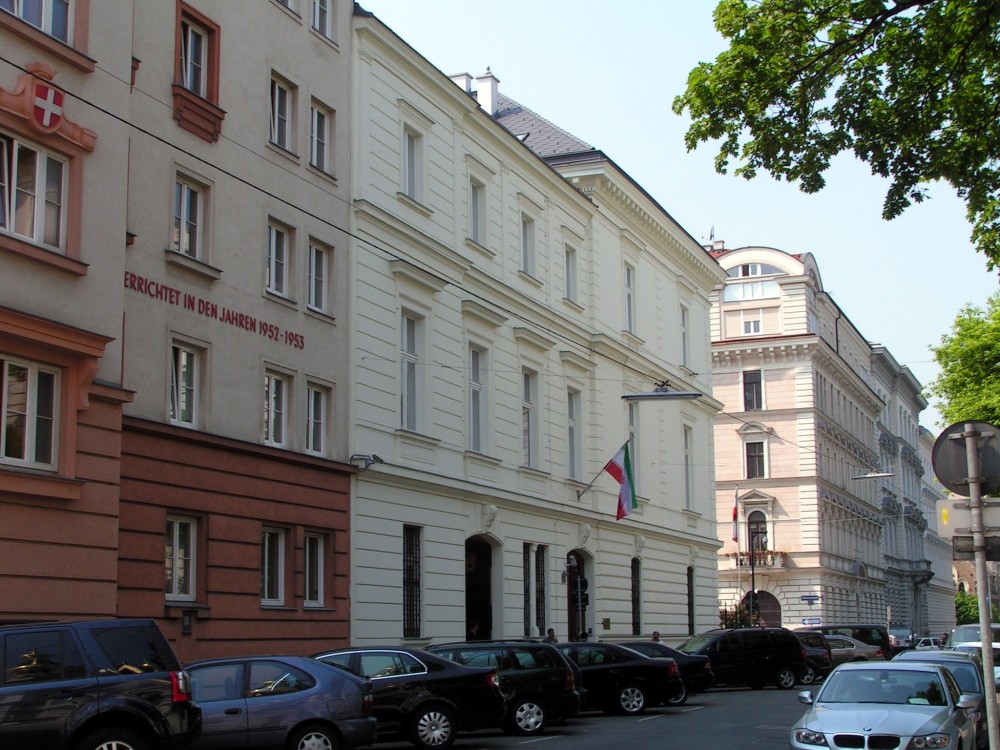 One can find the Iranian Embassy building in Vienna's third district, a twelve-minute walk from the famous Ring Road. Specifically, the embassy is located in the Palais Sigray St. Marsan at Reisnerstraße 49/Jaurèsgasse 9, 1030 Vienna.
The Palais Sigray St. Marsan is a beautiful palace and one of the many palaces located in the so-called diplomatic quarter. …