British Embassy in Vienna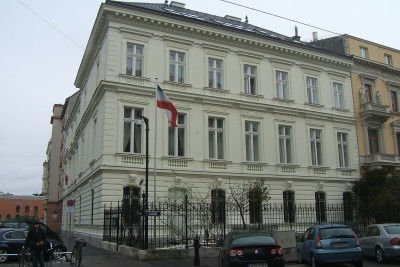 The Palais Sigray St. Marsan, which houses the Iranian Embassy in Vienna, has a fascinating history dating back to the late 19th century. Learn more about this historical building.
December 14, 2021
The first British citizen living in Vienna has received her approved residence permit. After the UK has left the EU on December 31, 2020, about 12,000 Britons living in Austria will need to apply for a residence title by the end of 2021. British Ambassador to Austria Leigh Turner is pleased by the processing of the Austrian officials so far.
February 1, 2021
About 10 percent of the British citizens in Vienna have already applied for a residence permit. Due to Brexit, the British population residing in EU countries needs to take certain measures in order to stay eligible for residence in the future. In Austria, the deadline for applications is December 31, 2021.
January 13, 2021
Austria gives Britons in Austria legal certainty with regard to residence. Although the United Kingdom left the European Union at the beginning of this year, the European Union and many member countries for themselves have ensured a smooth transitions for British citizens currently residing in EU countries.
December 22, 2020
British Ambassador to Austria met Carinthia's Governor Kaiser to discuss the current Covid-19 situation in Austria and also the Brexit negotiations that are in the decisive stage. Turner hopes that the registration of British citizens following the Brexit will be easy and unbureaucratic.
November 12, 2020
US Ambassador Traina and British Ambassador Turner took part in a discussion about the world after corona at the Austrian News Days. Both recognized the rise of social media and its significant role in today's world.
September 24, 2020
The British Foreign and Commonwealth Office currently advises British nationals against all but essential international travel, with Austria being one of the exceptions. If you're a British national and you're planning travel to Austria, find out what you need to know about travel regulations and coronavirus in Austria in the article below.
July 30, 2020