Vienna Embassy Buildings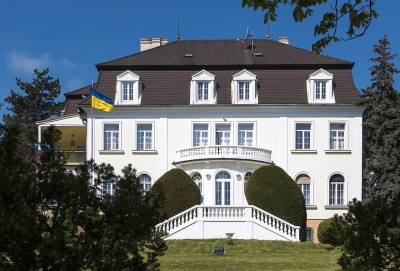 The Ukrainian Embassy in Vienna has a long and mixed history. In this article you will learn where it is located, who runs it, how it has developed over time and much more. Read on.
March 29, 2022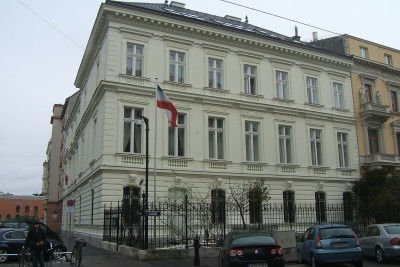 The Palais Sigray St. Marsan, which houses the Iranian Embassy in Vienna, has a fascinating history dating back to the late 19th century. Learn more about this historical building.
December 14, 2021
The British Embassy building in Vienna has a rich history stretching back to the late 19th century. Read the captivating story of this beautiful building.
December 3, 2021
The America House in Vienna is a beautiful mix of architecture and history. Learn more about the exquisite building at Friedrich-Schmidt-Platz 2 and the historical America House inside.
November 26, 2021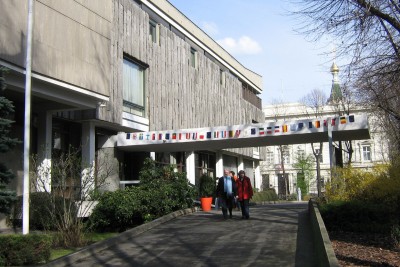 The rich history of the building(s) of the German Embassy in Vienna reflects both the history of Germany and its relationship with Austria.
May 10, 2021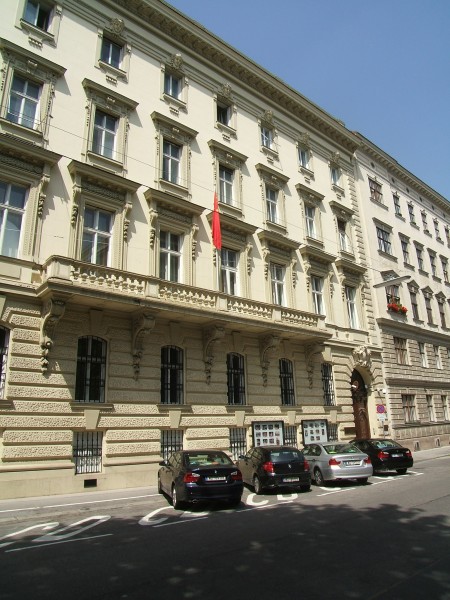 The Embassy of the People's Republic of China in the Republic of Austria is located at Metternichgasse 4 in the 3rd district of Vienna, near the Belvedere Palace. The building in which the Embassy is located is also known as Palais Bratmann-Thorsch and was formerly the residence of Austrian-Jewish industrialists and bankers.
November 11, 2020
The Russian Embassy in Vienna is the diplomatic representation of Russia vis-à-vis the Republic of Austria. Since 1891 it has been located in Reisnerstrasse in the 3rd district of Vienna, in the former palace of the banker Israel Simon and the Duke of Nassau. The two most important meetings that took place there were those between Nikita Khrushchev and John F. Kennedy, and between Leonid Brezhnev and Jimmy Carter.
September 19, 2019