Austrian Parliament Passed Memorial Day Resolution Regarding Romani People and Sinti
The Austrian Parliament passed the resolution regarding a memorial day for the Romani people and Sinti. As in the original motion for a resolution by the coalition parties, it is proposed that the Roma and Romnja, Sinti, and Sintizze who were persecuted and murdered under the Nazi regime be commemorated on August 2nd.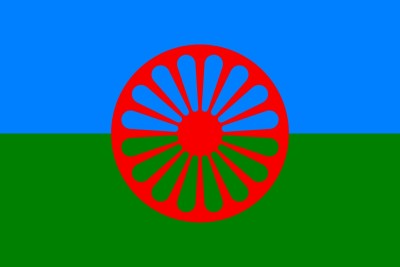 August 2 Will Also Be A Memorial Day to Commemorate the Romani and Sinti Victims of the Holocaust in Austria. The Motion of Resolution Including this Issue Was Passed in Austria. / Picture: © Wikimedia Commons /AdiJapan, Public domain
A motion for a resolution to the government was unanimously passed in the National Council this evening to recognize the genocide of Roma and Sinti during National Socialism as a historical fact and establish August 2 as a national day of remembrance for all victims of this genocide. "A dignified culture of remembrance of the crimes in the Holocaust is important so that something like this never happens again," said Austrian People's Party (OEVP) spokesperson Nikolaus Berlakovich in a broadcast, according to ORF.
On this day, the Holocaust victims of this ethnic minority are already being commemorated at a European level. According to ORF, on the night from August 2 to 3, 1944, at least 3,000 Roma and Sinti were murdered in the Auschwitz-Birkenau concentration camp. This date symbolizes a sad climax of the Roma and Sinti Holocaust.
Before 1938 around 11,000 Roma lived in Austria. In this context, OEVP spokesperson Berlakovich emphasizes the book "Simply Gone. Roma Settlements in Burgenland" by Gerhard Baumgartner and Herbert Brettl, in which the history of this suffering ethnic group is illuminated. In 1993, the Roma and Sinti were recognized as an ethnicity, and since 1995, there has also been an advisory council for the Roma ethnic groups, according to Wiener Zeitung.
The deputies also unanimously endorsed another motion for a resolution by the coalition parties, namely an evaluation of the implementation of the minority school laws and the submission of a corresponding report to the National Council. In particular, the offer, the continuity, and the quality of the teaching in the languages of the national minorities and the relevant teaching materials – taking into account the curricula and the competency grid – are to be scrutinized.