Schengen Veto
A Romanian delegation has arrived in Vienna to search for the solution for Austria's Schengen Veto Block. Part of the delegation was also Romania's ex Foreign Minister Titus Corlățean.
February 27, 2023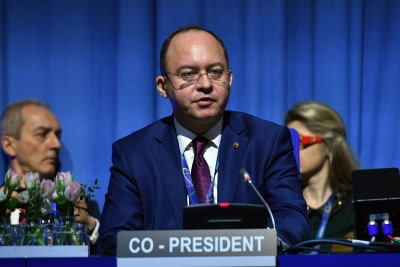 Romania's Foreign Minister Bogdan Aurescu has expressed his dissatisfaction about Austria's Schengen block in the Austrian newspaper "Die Presse". He said that the Veto was "unjust, unexpected, and unannounced".
February 22, 2023
Austrian Chancellor Karl Nehammer asked the EU Commission for two Bio. Euros to support Bulgaria's border control. Nehammer and the Minister of Interior Gerhard Karner observed the situation this week at the Bulgarian-Turkish border.
January 24, 2023
Romania's Ambassador to Austria Emil Hurezeanu is returning to its position in Vienna. He was recalled after Austria blocked Romania's Schengen accession in December.
January 19, 2023