OPEC Plus
According to insiders, OPEC+ is planning to reduce the amount of oil produced in order to increase the price of oil. This decision is to be published in Vienna on 5 October. In addition, the main OPEC organisation is planning to hold the 8th OPEC International Seminar at the Hofburg in Vienna next year. This is one of the premier events in the energy industry calendar.
October 3, 2022
The Organisation of the Petroleum Exporting Countries celebrated the 62nd anniversary of its founding this week.
September 16, 2022
The Find out more about this week's developments. Austrian policymakers are concerned with inflation and energy issues. Read about the latest developments in diplomacy in Vienna and Austria.
September 8, 2022
The alliance of oil exporting countries cuts production. Saudi Arabia and Russia are sending a clear signal to the West. With the cutback, the hopes of oil importers in Europe that they would at least be relieved of the burden of crude oil in the face of rapidly rising gas prices are fading.
September 5, 2022
Haitham Al-Ghais of Kuwait has taken over the position of Secretary General of the Organization of Petroleum Exporting Countries (OPEC). He replaces Mohammed Barkindo, who died unexpectedly in July.
August 1, 2022
Last night, OPEC Secretary General Mohammed Sanusi Barkindo passed away unexpectedly at the age of 63. His Excellency Mohammed Sanusi Barkindo of Nigeria had been Secretary General of the Organization of the Petroleum Exporting Countries (OPEC) for the past six years and was due to hand over to Haitham Al-Ghais of Kuwait in early August.
July 6, 2022
The Secretary General of the Organisation of Petroleum Exporting Countries (OPEC), Mohammad Sanusi Barkindo from Nigeria was today presented with the Silver Decoration of Honour with Sash of the Republic of Austria by Federal President Alexander Van der Bellen in recognition of his achievements during his two terms as Secretary General of OPEC.
June 24, 2022
The planned EU embargo on Russian oil in response to the war of aggression in Ukraine will have far-reaching consequences for Europe. This is also the case for Austria. In a report, the Austrian National Bank examines the impact on the Austrian economy and forecasts comparatively mild effects. Nevertheless, the embargo conceals a number of risks that could also have a serious impact on Austria.
June 8, 2022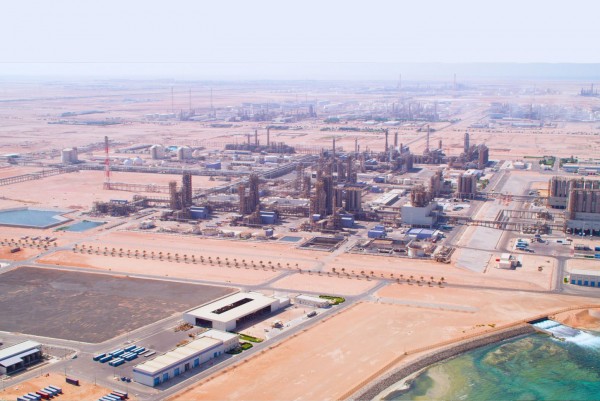 OPEC countries are apparently considering the exclusion of non-OPEC member Russia from the concluded oil production agreement. According to a report in the Wall Street Journal, which cites statements from insider circles, other OPEC countries could step in to meet production targets following Russia's exclusion.
June 1, 2022