Nepal
The Vindobona table below is an updated list of National Days of all nations, which belong to at least one of following categories: Foreign Missions and Delegations in Vienna, Austria; Diplomatic Corps and other representations in Austria; International Organizations in Vienna and Permanent Missions; Missions and Delegations to the OSCE.
February 11, 2015 · Updated: December 14, 2022; 08:12
The Find out more about this week's developments. Diplomacy is back from the summer break in Vienna. The bilateral relations in Vienna produced some meetings, demonstrating that diplomacy is always present in Vienna. Read about the latest developments in diplomacy in Vienna and Austria.
September 15, 2022
Bharat Kumar Regmi, Ambassador-Designate of Nepal to Austria and Nepal's new permanent representative, presented his credentials to the Director-General of the United Nations Office at Vienna, Ghada Waly. Meet Ambassador Bharat Kumar Regmi, the new permanent representative of Nepal to the International Organizations in Vienna.
September 15, 2022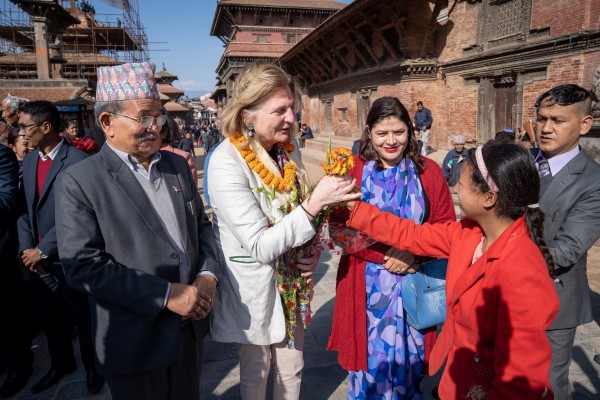 Foreign Minister Karin Kneissl's journey through Eastern South Asia took her via Bangladesh, Nepal and Bhutan to India. The trip focused on bilateral relations between Austria and the individual countries, development cooperation and the expansion of economic activities in the fields of tourism, energy and infrastructure.
February 26, 2019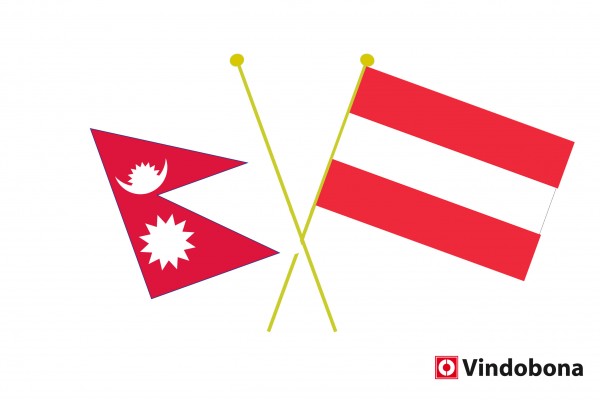 The Embassy and Permanent Mission of Nepal in Vienna's 4th district was opened in November 2017. In addition to serving as the residential Embassy of Nepal to the Republic of Austria, it is also concurrently accredited to Albania, Bosnia Herzegovina, Croatia, Macedonia, Montenegro and Slovenia.
September 19, 2018
Nepal's Foreign Minister Pradeep Kumar Gyawali paid a working visit to Austria. The visit focused on bilateral relations and the opening of the embassy in November last year.
September 19, 2018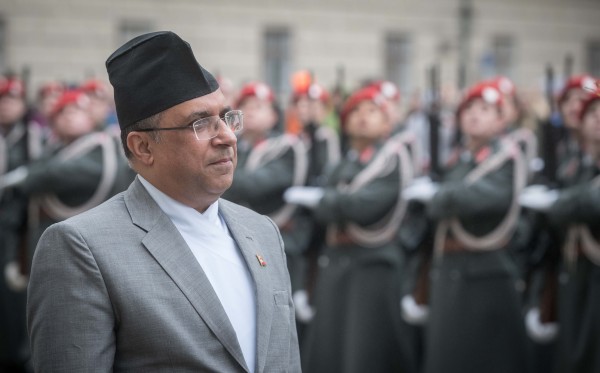 The new Nepalese Ambassador to Austria Prakash Kumar Suvedi presented President Alexander Van der Bellen with his letter of accreditation at the Vienna Hofburg.
January 9, 2018