Kneissl in the Eastern South Asia Countries Bangladesh, Bhutan, India and Nepal
People
›
Politicians
♦ Published: February 26, 2019; 19:02 ♦ (Vindobona)
Foreign Minister Karin Kneissl's journey through Eastern South Asia took her via Bangladesh, Nepal and Bhutan to India. The trip focused on bilateral relations between Austria and the individual countries, development cooperation and the expansion of economic activities in the fields of tourism, energy and infrastructure.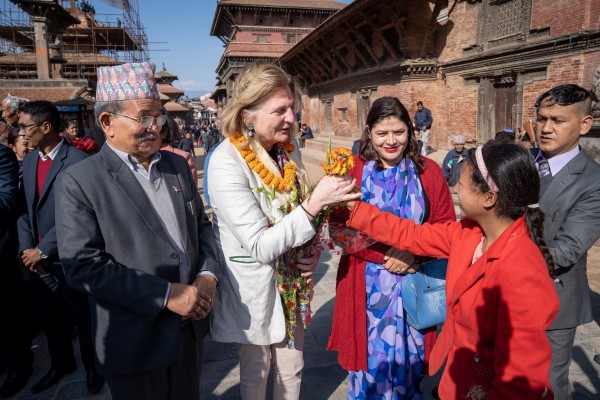 Karin Kneissl in the Eastern South Asia Countries Bangladesh, Bhutan, India and Nepal / Picture: © BMEIA Bundesministerium für Europa, Integration und Äußeres / Lauber / Flickr Attribution 2.0 Generic (CC BY 2.0)
Last stop on the South Asia trip was India
The trip to the priority region ended with two days in New Delhi, India.
Foreign Minister Karin Kneissl first met her counterpart Sushma Swaraj for bilateral talks in the capital of India, a country with 1.4 billion inhabitants. The Foreign Ministers discussed global issues such as migration and terrorism and…