Mikhail Ulyanov
At Ukraine's Zaporizhzhya nuclear power plant, which is under Russian control, there have again been several powerful explosions, according to the International Atomic Energy Agency. An agreement on a protection zone is being fiercely discussed but has yet to be reached. The Permanent Representative of the Russian Federation and Moscow expect significant progress in this direction.
December 22, 2022
Experts from the International Atomic Energy Agency (IAEA) began inspecting Ukraine's Zaporizhzhya nuclear power. As IAEA chief Rafael Grossi said on Twitter, some of his colleagues will stay at the power plant site for several days and establish a continued IAEA presence.
September 1, 2022
Russia's atomic energy agency Rosatom and the International Atomic Energy Agency (IAEA) have discussed details of a possible IAEA inspection at Ukraine's Zaporizhzhya nuclear power plant, which is controlled by Russian troops. IAEA Chairman Rafael Grossi and Rosatom chief Alexey Likhachev exchanged "detailed views on all issues related to the planned IAEA mission," according to a Rosatom statement.
August 24, 2022
Russia's Permanent Representative to International Organizations in Vienna, Mikhail Ulyanov, reportedly commented in response to a tweet by Ukrainian President Volodymyr Zelenskyy thanking the U.S. for arms deliveries, saying "No mercy for the Ukrainian people!" The Austrian Foreign Ministry is now summoning Ulyanov to "resolutely stand up against such inflammatory statements."
August 21, 2022
The nuclear safety and security situation at Ukraine's Zaporizhzya Nuclear Power Plant is getting more complicated since the shelling of the facility. The Director General of the International Atomic Energy Agency, Rafael Mariano Grossi, will brief the United Nations Security Council about the nuclear safety situation at Ukraine's Zaporizhzya Nuclear Power Plant.
August 10, 2022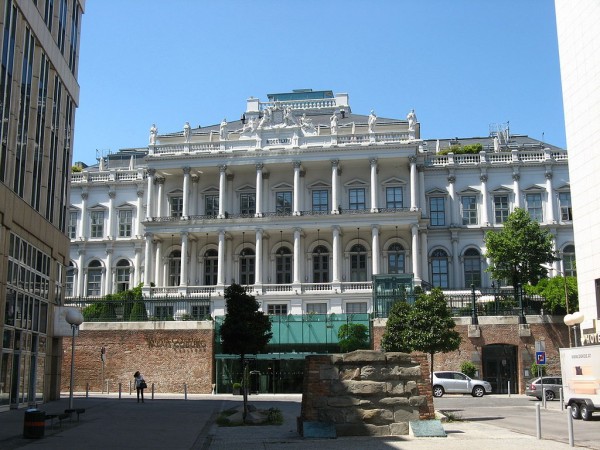 The Iranian government, the U.S., and the European Union have resumed their months-long indirect negotiations over Tehran's tattered nuclear deal, despite international inspectors confirming the Iranian regime has begun expanding uranium enrichment.
August 4, 2022
Since Russia began its full-scale invasion of Ukraine, the Kremlin has used its diplomatic missions in Vienna and around the world to help spread propaganda and disinformation about the war. Read about this propaganda effort and view some blatant examples of Russian propaganda from the diplomatic missions.
April 6, 2022 · Updated: April 8, 2022; 15:46
In an interview with the APA - Austria Press Agency the political scientist and disarmament expert Heinz Gärtner recently stated that the background of the US termination of the INF Treaty on the Prohibition of Medium-Range Nuclear Weapons might be the expansion of the deterrence potential and that Europe could thus become the target area of a nuclear conflict. At a panel discussion organized by the International Institute for Peace (IIP) on 11 February 2019, Heinz Gärtner, together with representatives of the United States and the Russian Federation, will examine the background of this issue.
February 5, 2019