Iran Nuclear Talks: Parties Back at the Negotiating Table
The Iranian government, the U.S., and the European Union have resumed their months-long indirect negotiations over Tehran's tattered nuclear deal, despite international inspectors confirming the Iranian regime has begun expanding uranium enrichment.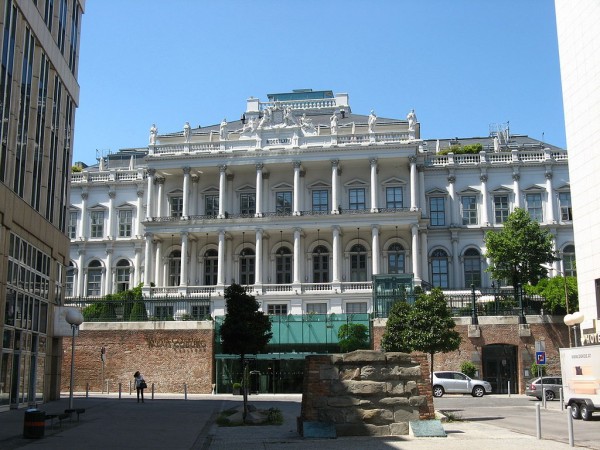 At Palais Coburg, where the talks are taking place, there is still no sign of a breakthrough in the newly launched negotiations. / Picture: © Wikipedia / Buchhändler
Just ahead of the looming complete collapse of the international nuclear agreement with Iran, negotiations to save the pact have resumed in Vienna.
Ali Bagheri Kani, Iran's top negotiator, met with EU mediator Enrique Mora. Iran will not be directly negotiated with by the U.S., as in other talks.The first round of multilateral talks since March began today, mediated by senior EU diplomat Enrique Mora.
#Iran chief negotiator @Bagheri_Kani and the EU's @enriquemora_ are now meeting in Palais Coburg in Vienna. pic.twitter.com/u29ZQpThon

— Abas Aslani (@AbasAslani) August 4, 2022
According to ORF, western diplomats believe there are only a few weeks left to restore the pact, which is intended to prevent Iran from building nuclear weapons. But an immediate breakthrough continued to elude them. A draft solution for a new restriction of Iran's nuclear program and the simultaneous lifting of U.S. sanctions has been on the table since March.
It seems, however, that Iran's chief negotiator met with the ambassadors of Russia and China today for one-on-one talks. As reported by Vindobona.org, Iran has found a new ally in Russia when it comes to evading U.S. sanctions. This was tweeted by Mikhail Ulyanov, Russia's ambassador to international organizations in Vienna.
Met today with the Head of the delegation of #Iran at the #ViennaTalks on #JCPOA Dr. Bagheri Kani. As always we had a frank, pragmatic and constructive exchange of views on ways and means of overcoming the last outstanding issues. pic.twitter.com/KEQIzOXLNL

— Mikhail Ulyanov (@Amb_Ulyanov) August 4, 2022
For Iran, it seems to be about maximizing the claims. There had been an effort on the part of Iranian officials to offer optimistic assessments of the negotiations while still alternating between blaming the United States for the deadlock. Iran denied that it had abandoned its efforts to delist the Revolutionary Guards as a terrorist organization as a precondition to a deal through the state-run IRNA news agency.
Now a slightly modified text is being discussed in Vienna with representatives from Iran, the United States, Germany, France, Great Britain, Russia and China. According to ORF and dpa information, the new version is to take into account the nuclear progress Tehran has made in recent months, which would have to be revised to save the agreement.