Markus Soeder
Croatia wants to expand its terminal for liquefied natural gas (LNG) on the Adriatic island of Krk far beyond its own needs and develop it into a hub for gas supply in the region - gas is also to flow from there to Austria and Germany in the future. At a meeting on Krk, Croatia's Prime Minister Andrej Plenkovic, Austria's Chancellor Karl Nehammer and Bavaria's Minister President Markus Söder agreed to support each other in strengthening energy security, diversifying energy sources and ensuring the security of supply with natural gas and hydrogen.
November 24, 2022
As the fighting between Russia and Ukraine is intensifying, Austria remains committed to trying to build bridges and encouraging dialogue between the two sides. Read about Chancellor Nehammer's intense phone call with Ukrainian President Volodymyr Zelenskyy and his discussion about the conflict with Bavarian Minister-President Markus Söder.
February 25, 2022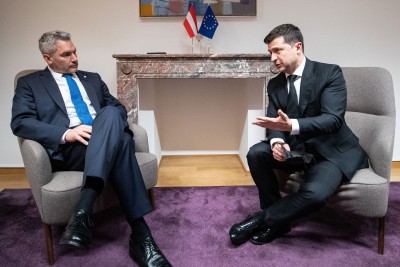 The situation in Ukraine is highly dramatic, Austria's Chancellor Nehammer reported from a telephone conversation with President Volodymyr Zelenskyy. The latter had requested to stand by his country, which was under attack by Russia.
February 25, 2022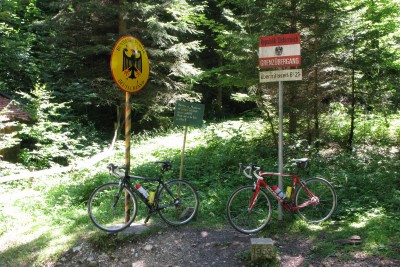 The opening policy and the pandemic in Austria, and especially in Tyrol makes Bavarian politicians nervous. The increased risk of infection from the British and South African mutation of the coronavirus has reignited the border security debate in the German state of Bavaria. Bavaria is therefore tightening its tone toward Austria, reinforcing border controls and threatening to close the border altogether.
February 9, 2021
Both, the Minister President of Bavaria Markus Söder as well as Austrian Chancellor Kurz, agreed on the fact that the borders between Germany and Austria need to stay open despite an increasing numbers of Covid-19 cases in both countries.
October 9, 2020