Kurt Gollowitzer
The Jewish Museum Vienna has restituted the Franz Adam painting "Camp Scene from 1848 in Italy" to the Ephrussi family. Following the authorization by Defense Minister Klaudia Tanner, ownership of the painting was returned to the heirs of Viktor Ephrussi. The painting was in the Museum of Military History in Vienna after being confiscated from Viktor Ephrussi by the Nazis. Read more about the painting's history and its restitution to the Ephrussi family.
September 14, 2021
Dr. Barbara Staudinger has been unanimously selected to succeed Dr. Danielle Spera as the managing director of the Jewish Museum Vienna. Dr. Spera has served as the director of the museum since 2010, and her contract will expire in June 2022. Read more about Dr. Staudinger and some of the responses to her selection.
September 13, 2021
The Vienna Danube Tower (Wiener Donauturm) offers various packages for enjoying a panoramic view of Vienna at 170 meters high. The tower cafe and tower restaurant offer three-course menus, romantic dinners, brunch buffets, birthday parties, and more. Read more about the various dining options at the top of the Danube Tower.
August 24, 2021 · Sponsored Content
After a short season in 2020, the Twin City Liner has resumed its operation to offer another type of connection between Vienna and Bratislava. You have a meeting in Bratislava around noon? The Twin City Liner will provide you with a new travel experience.
June 21, 2021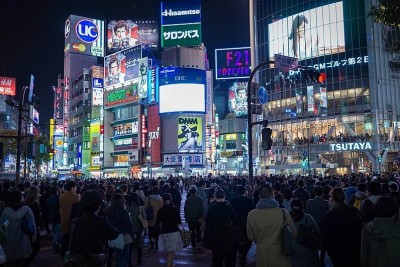 The Viennese theater productions "Mozart!" and "Elisabeth" premiere in Japan despite the Covid-19 pandemic. The two musicals will be staged numerous times in various cities in Japan and show the interest of the Japanese population in Austrian theater productions.
April 22, 2021
The Jewish Museum Vienna opened the new exhibition "Little Vienna in Shanghai" that is dedicated to the stories of Viennese Jewish families that fled to Shanghai in the hope to live a better life. The exhibition can be seen until April 18, 2021.
October 21, 2020