Kersti Kaljulaid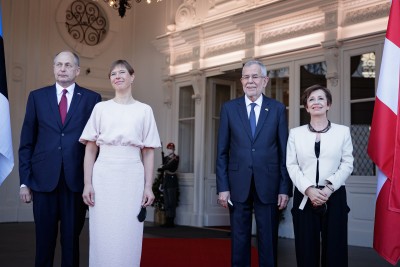 The Estonian President Kersti Kaljulaid and her Austrian counterpart Alexander Van der Bellen condemn the recent developments in Belarus and demand immediate action from the European Union.
May 28, 2021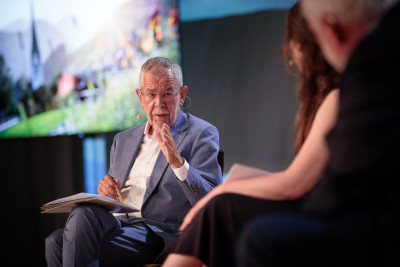 Austria's Federal President Alexander Van der Bellen opened the 75th European Forum Alpbach with his speech that focused on international cooperation and an environmentally friendly and sustainable future.
August 26, 2020
The European Forum Alpbach will be opened by Austria's President Alexander Van der Bellen on August 23 and will host various outstanding speakers, either in person or virtually, for 12 days.
August 18, 2020
Guests from around 200 countries attended the ceremony of the enthronement of Emperor Naruhito in the Japanese Imperial Palace in Tokyo, including Federal President Alexander Van der Bellen and Doris Schmidauer.
October 22, 2019
President Van der Bellen takes part in the ceremony for the accession of the new "Tenno", Emperor Naruhito, to the throne in Tokyo and in the bilateral economic forum "Austria Connect Japan". Other items on the agenda include talks with the Presidents of Georgia and Estonia.
October 21, 2019
Austrian Federal President Van der Bellen is on an official visit to the Estonian capital Tallinn. As a child of Russian-Estonian refugees born in Vienna, some melancholic emotions cannot be excluded.
May 30, 2018