Johann Strobl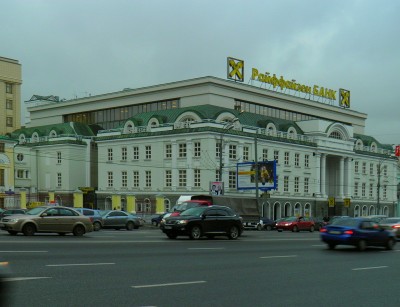 Its involvement in Russia keeps Raiffeisen Bank International (RBI) and its managers, led by Johann Strobl, very busy. The subsidiary institution in Moscow is RBI's biggest profit earner and almost the entire RBI board is on the Ukrainians' "awaiting sanctions" list. Whether RBI will stay in Russia and how to proceed is still unclear, as the banking group is in a tricky situation.
January 9, 2023
Austria's Raiffeisen Bank International is coming under pressure in Ukraine. RBI CEO Johann Strobl and another manager are on a list drawn up by Ukrainian authorities, according to which sanctions are recommended.
January 8, 2023
Turkey and Austria held bilateral political consultations in Vienna. The focus was on aspects of bilateral relations between the two countries, as well as an exchange of views on Turkiye's EU accession process.
September 4, 2022
In the first half of 2022, Raiffeisen Bank International (RBI), which is heavily active in Eastern Europe, achieved a significant profit despite the Ukrainian conflict. Its Bulgarian subsidiary was sold in June, which was a major contributing factor.
August 2, 2022
Raiffeisen Bank International is considering withdrawing from Russia. The enormous civil suffering in Ukraine caused by Russia's war of aggression had led the management to this decision. This step is not taken easy, since Russia counts as one of the key areas of the Austrian bank.
March 18, 2022
Stock Exchange-listed RBI Raiffeisen Bank International recorded a significant 25% decline in profits in the first half of 2019. The consolidated profit generated was only €571 million, compared to €756 million in the first half of 2018.
August 8, 2019
RBI - Raiffeisen Bank International has doubled its profit in 2017 and rewards shareholders. They have not received any dividends since 2013. The bank had to pursue a sharp austerity course, reduce international business volumes, close branches in Eastern Europe and stop dividend payments. Russia remains the most important source of income.
March 15, 2018