Foreign Ministry of Ukraine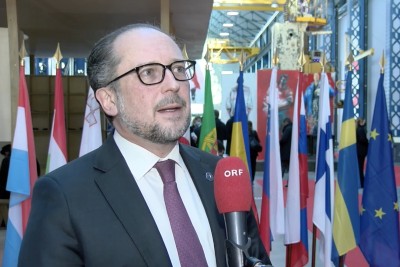 Ukraine has criticized Austrian Foreign Ministers' statement of "overshooting the mark" regarding the visa ban on Russian citizens. Ukrainian officials are not pleased with this statement and Invited Alexander Schallenberg to Dnipro.
January 17, 2023
The Organization for Cooperation and Security in Europe (OSCE) was originally founded to promote dialogue between Eastern and Western Europe. In a recent interview, Secretary General Helga Maria Schmid explains why the exclusion of Russia despite the war is unthinkable.
January 9, 2023
Austria's Raiffeisen Bank International is coming under pressure in Ukraine. RBI CEO Johann Strobl and another manager are on a list drawn up by Ukrainian authorities, according to which sanctions are recommended.
January 8, 2023
Children from different regions of Ukraine visited Vienna for a Christmas concert. The project "Christmas with Ukraine" is held on the route Uzhhorod-Budapest-Vienna-Bratislava-Prague-Warsaw-Uzhhorod. Despite air raids and the bombing of cities, the children prepared and currently present a bright Christmas performance.
December 15, 2022
The suspicious and morbid parcels sent to Ukrainian embassies and consulates in various countries all have a Tesla dealer in Germany as the sender. As recently reported, Ukrainian missions abroad received "Bloody" packages with animal eyes, also in Austria.
December 7, 2022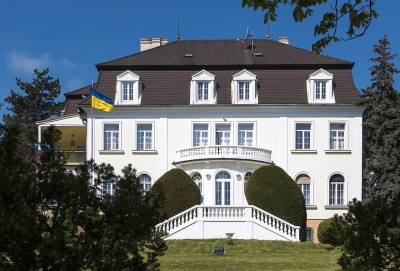 The armed conflict between Russia and Ukraine continues to escalate. The war is taking on additional dimensions as time goes on, and they are not limited to the fronts. Foreign representations of Ukraine have already become the target of suspicious mail in twelve countries, according to the government, with the Ukrainian embassy in Vienna also affected.
December 5, 2022