Austrian Federal Council - Bundesrat
Recently, the results of the EU Future Conference were the focus of debate in the EU Committee of the Austrian Federal Council. After the results of the conference on the future of Europe launched in 2021 have already been discussed by the National Council, a debate is also to take place in the plenary session of the Federal Council.
June 2, 2022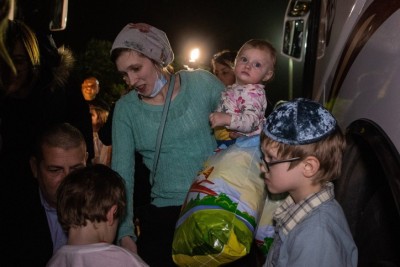 Poland receives nine European Parliament Presidents, among them also Austria's Federal Council President Christine Schwarz-Fuchs. Together they visited the Polish-Ukrainian border crossing in Dorohusk and the refugee reception center Lwowska as well as the Humanitarian Aid Centre Ptak near Warsaw.
April 21, 2022
Ambassador Gilles Pécout presented France's Presidency program to the EU Committee of the Austrian Federal Council (Bundesrat). Pécout also mentioned challenges of the French Council Presidency, especially in points where Austria has a different position. The tensions between France and Austria regarding the different positions on nuclear energy, migration and EU enlargement are respected but currently remain unresolved.
February 3, 2022
The Chairman of the Foreign Policy Committee of the Uzbek Senate, Alisher Kurmanov, and the Deputy Foreign Minister of Uzbekistan, Dilshod Akhatov, were received in the Hofburg by the President of the Federal Council, Karl Bader. The talks focused on bilateral economic relations and the forthcoming elections in Uzbekistan on 22 December this year.
December 6, 2019
One day after the National Council passed its resolution, the new regulation on party financing also passed the Federal Council. The new rules already apply to the upcoming election campaign in summer and autumn 2019.
July 9, 2019
The decision to start accession negotiations with Albania and Northern Macedonia was postponed. Several EU states are blocking enlargement in the Balkans. The EU committee of the Austrian Federal Council demands that the Western Balkans become part of the EU. The Austrian Federation of Trade Unions, on the other hand, warns against hasty new admissions.
June 20, 2019
The so-called headscarf ban, the ban on covering the head of children from the age of six to ten for ideological and religious reasons, was approved by the Federal Council (Bundesrat) despite controversial debate. For Minister of Education Faßmann, the ban on headscarves corresponds to the socio-political consensus on the development of children as freely as possible and the necessity to overcome gender-specific stereotypes.
June 3, 2019