Newsletter: Vienna International News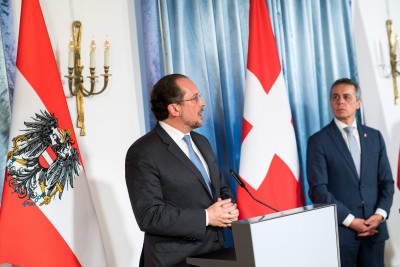 The Foreign Minister of Germany, Luxembourg, Switzerland, Liechtenstein and Austria met in Lugano, Switzerland, to discuss bilateral cooperation and the fight against the ongoing pandemic. Austria's Foreign Minister Alexander Schallenberg pointed out that "sustainable, trusting and friendly cooperation" had been absolutely paramount during the crisis.
Due to the additional Covid-19 vaccine doses from BionTech/Pfizer for the European Union, Austria is able to speed up its vaccination program. According to Austria's Chancellor Kurz, 6 million people in Austria can get their first vaccination by mid-July.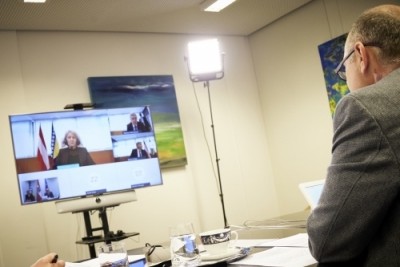 The Presidium of the Parliament of Bosnia and Herzegovina met virtually with Austria's President of the National Council to discuss the accession process of Western Balkan states to the EU, current developments in the Covid-19 pandemic and other issues. Sobotka made clear that Bosnia and Herzegovina has Austria's full support during the accession process.
On the occasion of the "Africa Innovation Challenge 2021" organized by Advantage Austria - Aussenwirtschaft Austria, several Austrian companies have developed innovative solutions to solve societal challenges in Africa's dynamic markets. At the World Summit Award (WSA), five projects have been selected champions by an international jury.
Companies, which are experiencing significant revenue shortfall due to the ongoing Covid-19 crisis, can now submit their applications for the Austrian turnover loss bonus for the months of March and April. The total amount available for companies has been increased to EUR 80,000 per month.
Nikola Dimitrov, Deputy Prime Minister for European Affairs from North Macedonia, has visited the Austrian Minister for European Affairs, Karoline Edtstadler, in Vienna. On the agenda of the talk between the two politicians were the EU accession process of North Macedonia and the fight against the Covid-19 pandemic.