Newsletter: Vienna International News
The new Swiss President Guy Parmelin conducted his first trip abroad to meet with Austria's Federal President Alexander Van der Bellen and National Council President Wolfgang Sobotka in Vienna. The politicians discussed the Covid-19 situation in Europe, the Swiss relations with the EU and bilateral cooperation between Switzerland and Austria.
At the Quadrilateral Meeting between the Ministers of Economy from Austria, Germany, Switzerland and Liechtenstein, the topics comprised the impact of the Covid-19 pandemic on national and international economies, global trade policy and digitalization in Europe's single market system.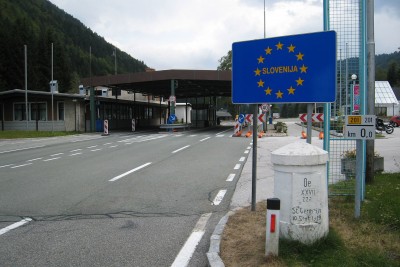 Since January 15, 2021, the electronic pre-travel clearance for travelers who want to enter Austria has been used more than 700,000 times. Although analogous forms can be submitted in exceptional cases, the online pre-registration has taken over and saves a lot of resources, which can be used for contact tracing and other measures, according to Austria's Health Minister Rudolf Anschober.
Austrian Federal President Alexander Van der Bellen welcomed the six newly accredited Ambassadors of the Kingdom of Spain, the Republic of Kazakhstan, the Republic of Ireland, the Republic of Ghana, the Argentine Republic and the Islamic Republic of Afghanistan to Austria to the Presidential Chancellery of the Vienna Imperial Palace for the presentation of their letters of accreditation.
The semi-annual review of the Austrian leading index ATX has shown a change in the composition. EVN AG will replace Telekom Austria AG. Furthermore, voestalpine AG is included in the ATX five, which comprises the five largest listed companies, instead of Raiffeisen Bank International AG.
The Speaker of the House of Commons in the British Parliament, Sir Lindsay Hoyle, met virtually with his Austrian counterpart, National Council President Wolfgang Sobotka, to discuss the fight against the Covid-19 pandemic as well as other issues. The two politicians exchanged views and ideas on parliamentary security and the fight against anti-Semitism.